Helping do-good
organizations
do more good
Tanager is a creative technology firm working exclusively with environmental and community organizations.
We help our clients change the world through Creative Strategy, Web and Digital Design, Brand and Graphic Design, and Technology services.
If you're the curious type, you can read more about the founding of Tanager (and find out what a Tanager is) here.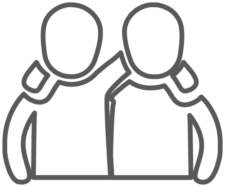 Work only with clients and people whom we truly believe in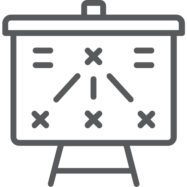 Make things that are built for a constantly evolving world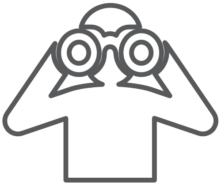 Take the long view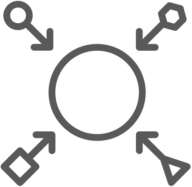 Be inclusive and create inclusivity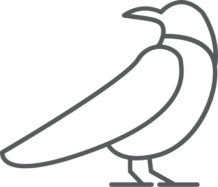 Make nature a part of our practice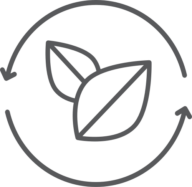 Be sustainable
Giving Back
Tanager donates 2% of all profits to local environmental and nature organizations.
Community Nature Walks
Join us for a free walk to explore natural spaces in Rhode Island and experience the therapeutic and restorative power of nature.
The Tanager Flock
We created Tanager to work exclusively with organizations building a brighter future for humans, our environment, and wildlife.
Our client collaborations range in size, shape, and color.
Here are some problems we solve for our clients:
Realign your website (and digital presence) with your renewed mission and strategic plan.
Reinvigorate your brand so members, funders, and partners trust you deeply and want to contribute to your cause.

Build bridges between disparate technology systems to save your team time, stress, errors, and money.
Communicate your research and work in a new accessible, and engaging way.
Develop creative and technological strategies for sustainably adapting to change
Services
Consulting
Digital Audit
Discovery Workshops
Project Planning
Technology Strategy
Creative
Web Design
Experience Design
Service Design
Brand + Identity
Communications +
Campaigns
Technology
Digital Strategy
Web Development
App Development
Web Hosting +
Maintenance
Information Technology
Databases + CRM
Custom Software +
Systems Integrations
Nature and Sustainability Consulting
Nature walks for your organization
Nature retreat for your organization
Sustainability lunch and learn
Sustainability audit
Selected Projects
Vision 2032 Branding and Website
The Narragansett Bay Estuary Program is embarking on a 10-year plan for the region - and this website helps them communicate their plan as well as seek input from the public.
Branding, Web Design, Web Development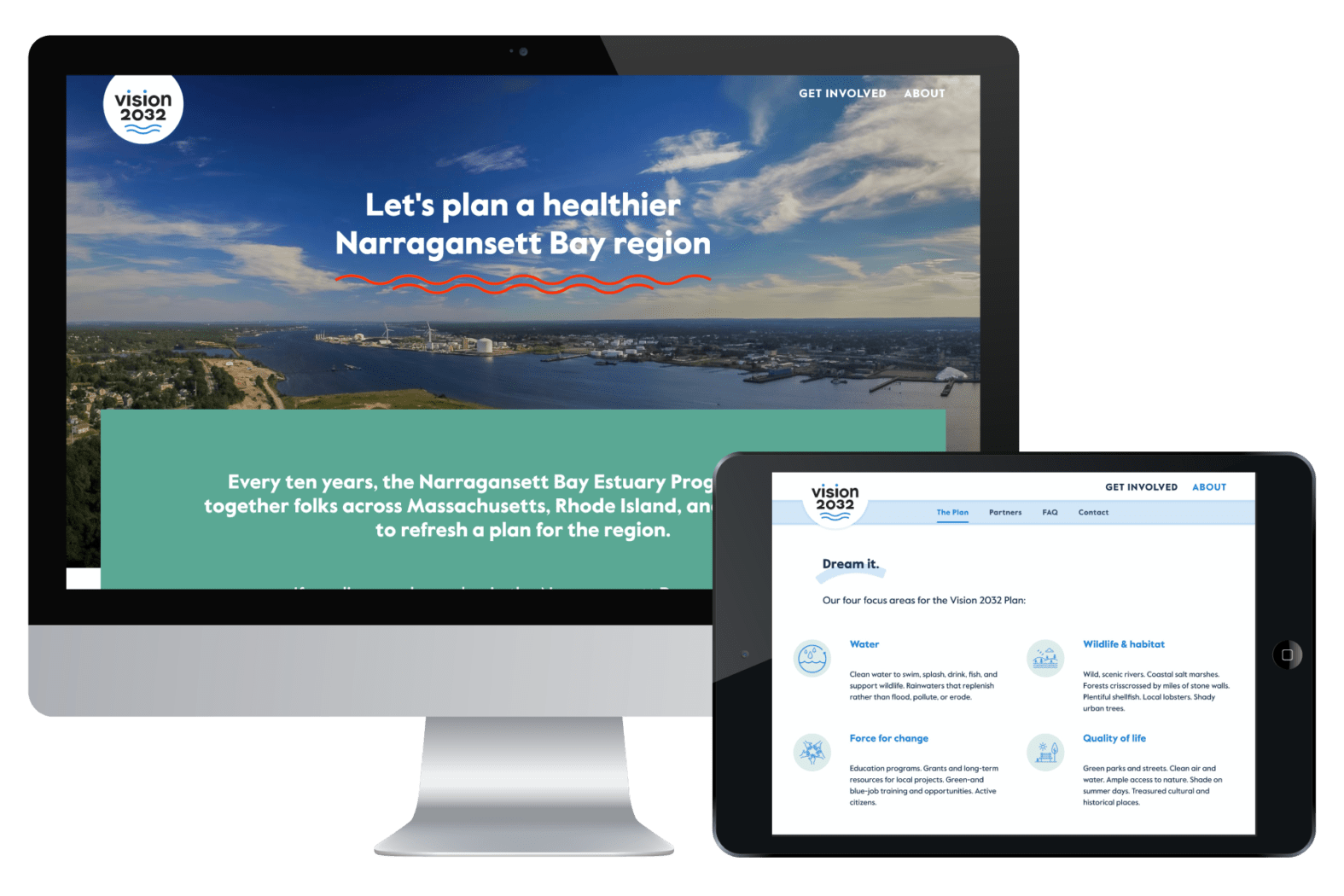 World Oceans Day Website and Events Database
We built a platform to help people around the world connect and engage around one of our most precious resources - our oceans.
Technical Strategy, Web Design, Web Development, Custom Software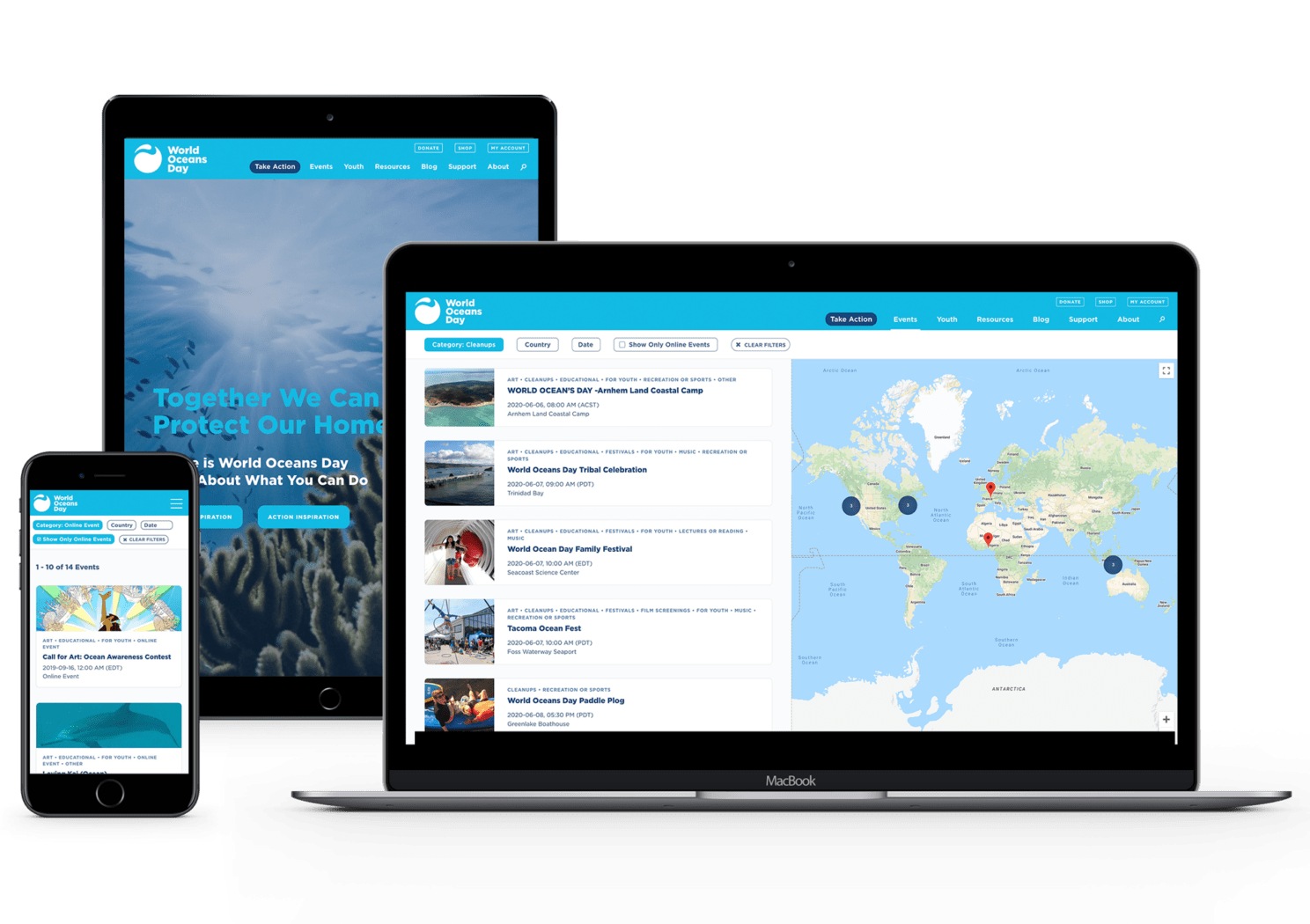 Dam Atlas
Communities struggle to make decisions around historic dams, which can have environmental, social, and economic impacts. Enter the Dam Atlas, a set of knowledge, strategies, tools, and maps to help communities make informed decisions about their dams.
Technology Strategy, Identity Design, Web Design, Web Development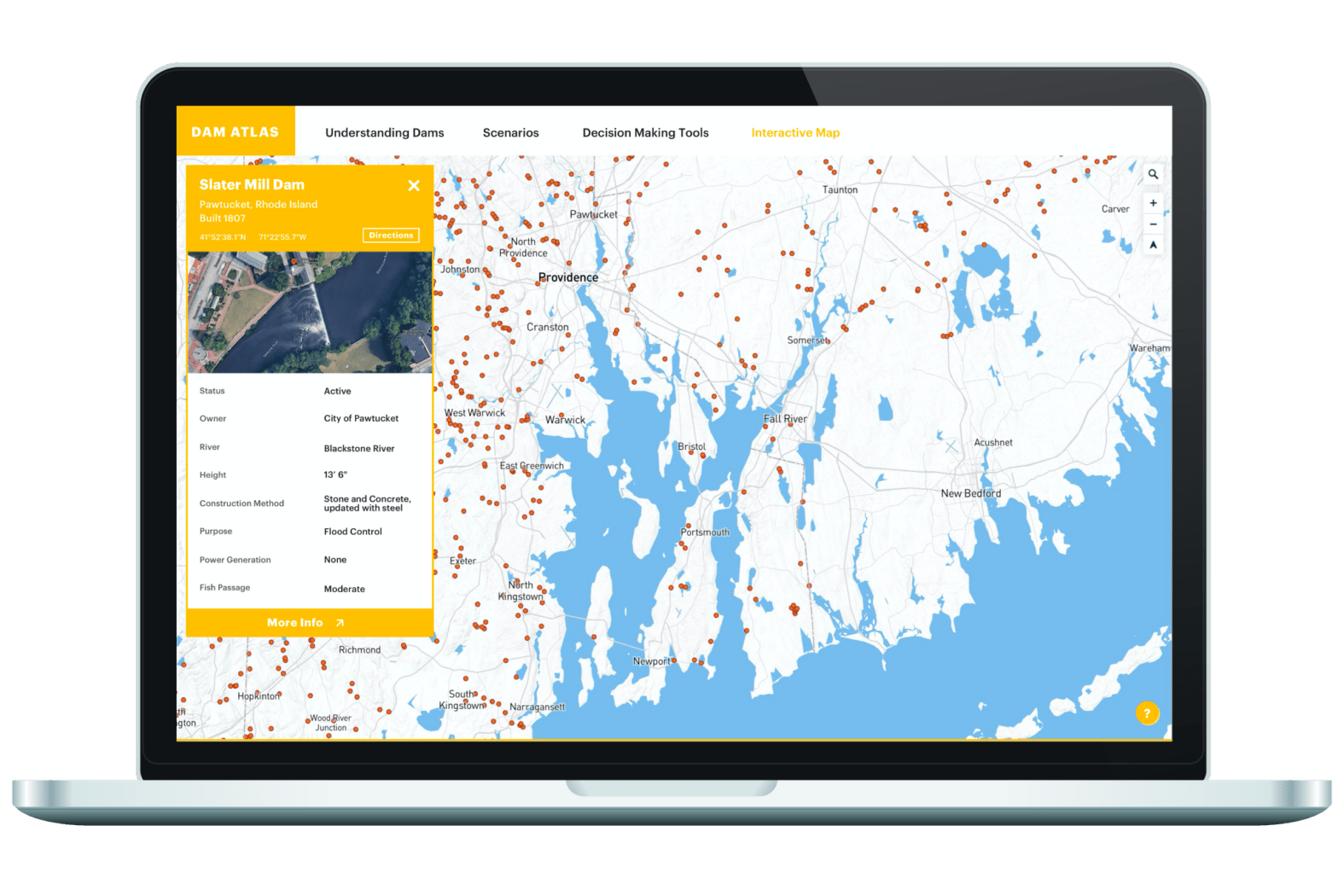 Blue Backyard Campaign
This web campaign was a partnership with The Ocean Project and the National Marine Sanctuary Foundation to help raise awareness and public engagement around the selection of our country's next National Marine Sanctuary.
Creative Direction, Branding, Web Design, Web Development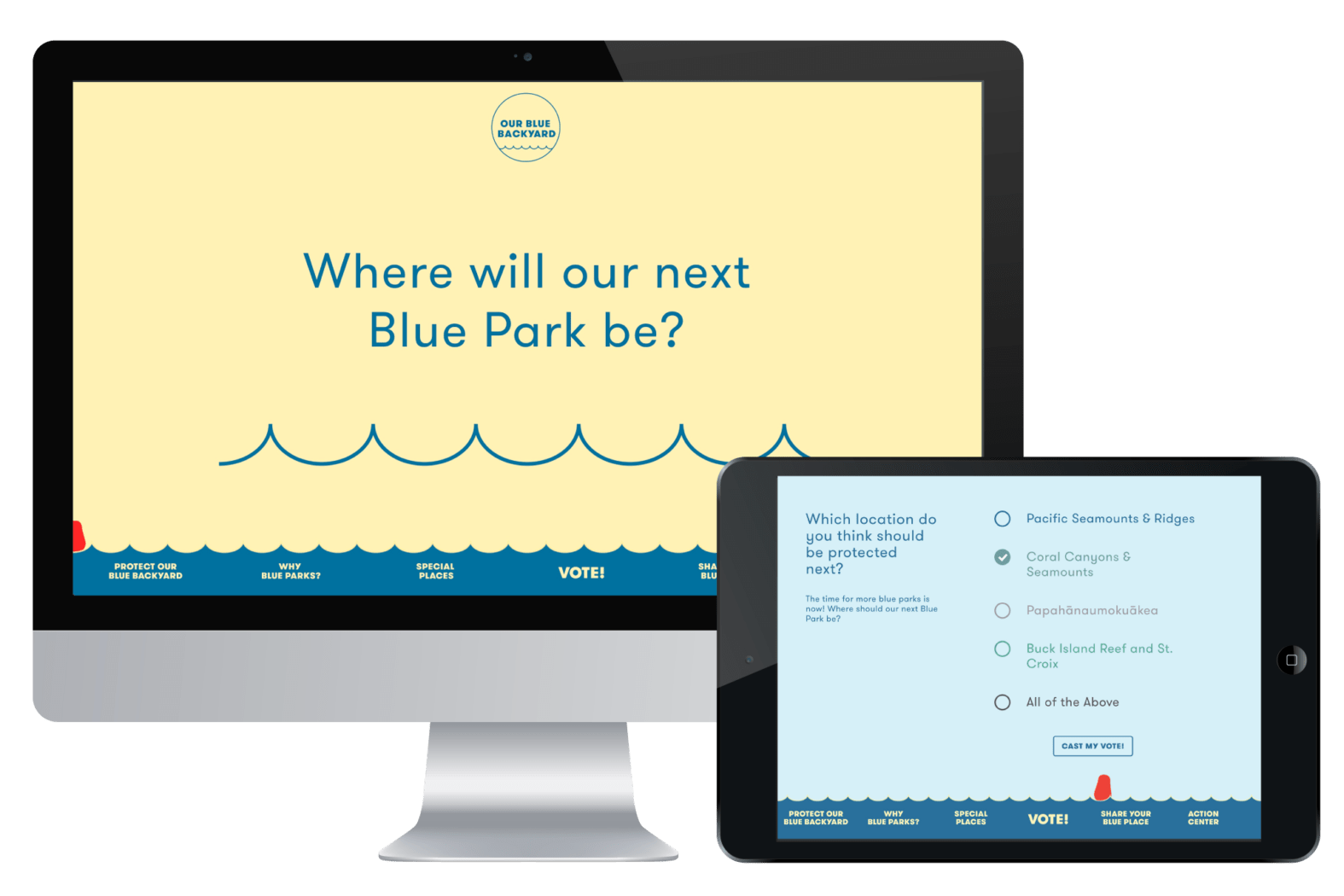 The Avenue Concept Website and Artworks Database
To expand and deepen this non-profit public art incubator's audience - we redesigned their brand and website and developed a new collection management system.
Identity Design, Web Design, Web Development, Custom Software Integration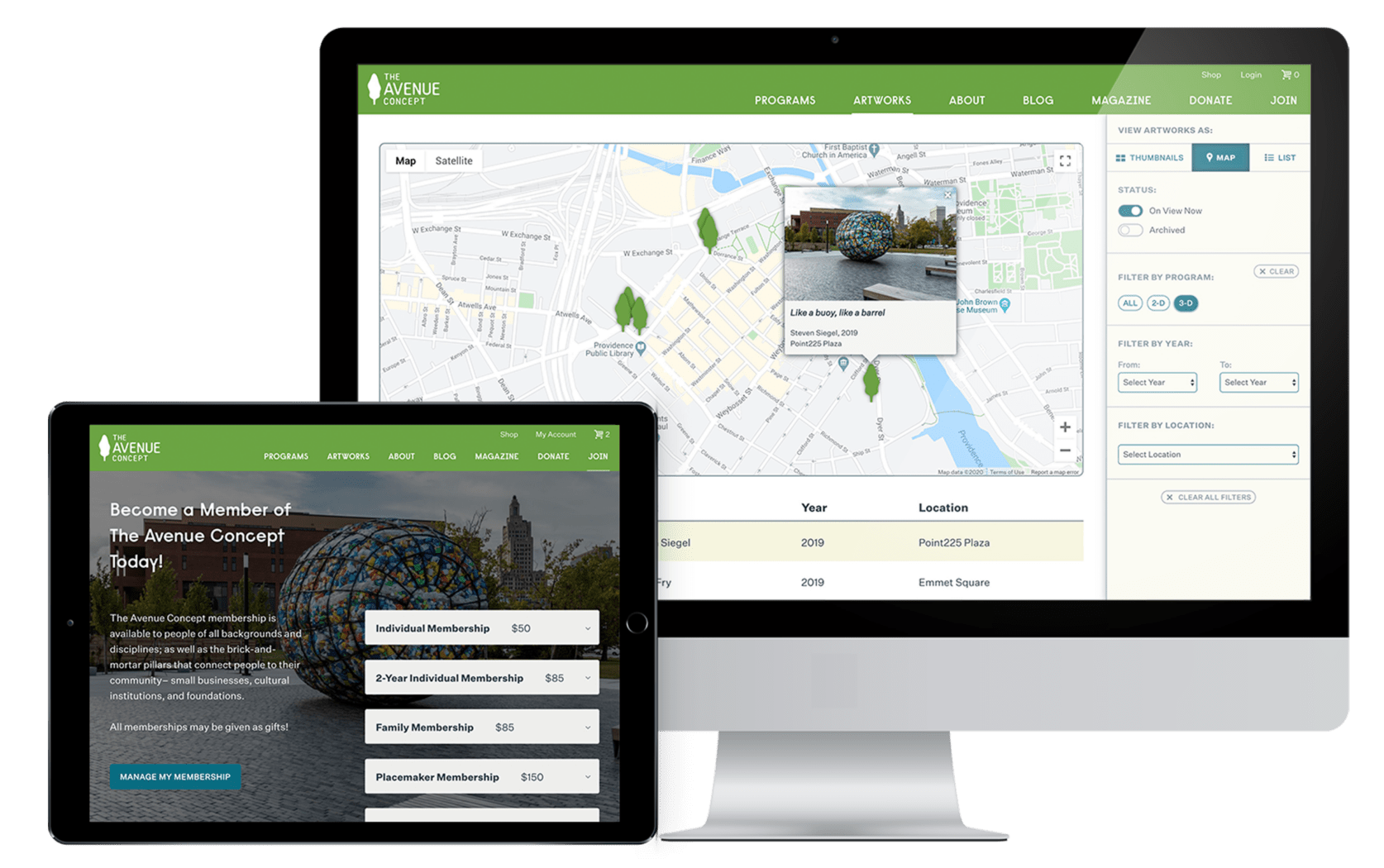 Harvard Green Prize Multisite System
We organized a set of disparate websites into one consolidated platform, and created unique designs for each site, celebrating this biennial urban design prize.
Information Architecture, Web Design, Web Development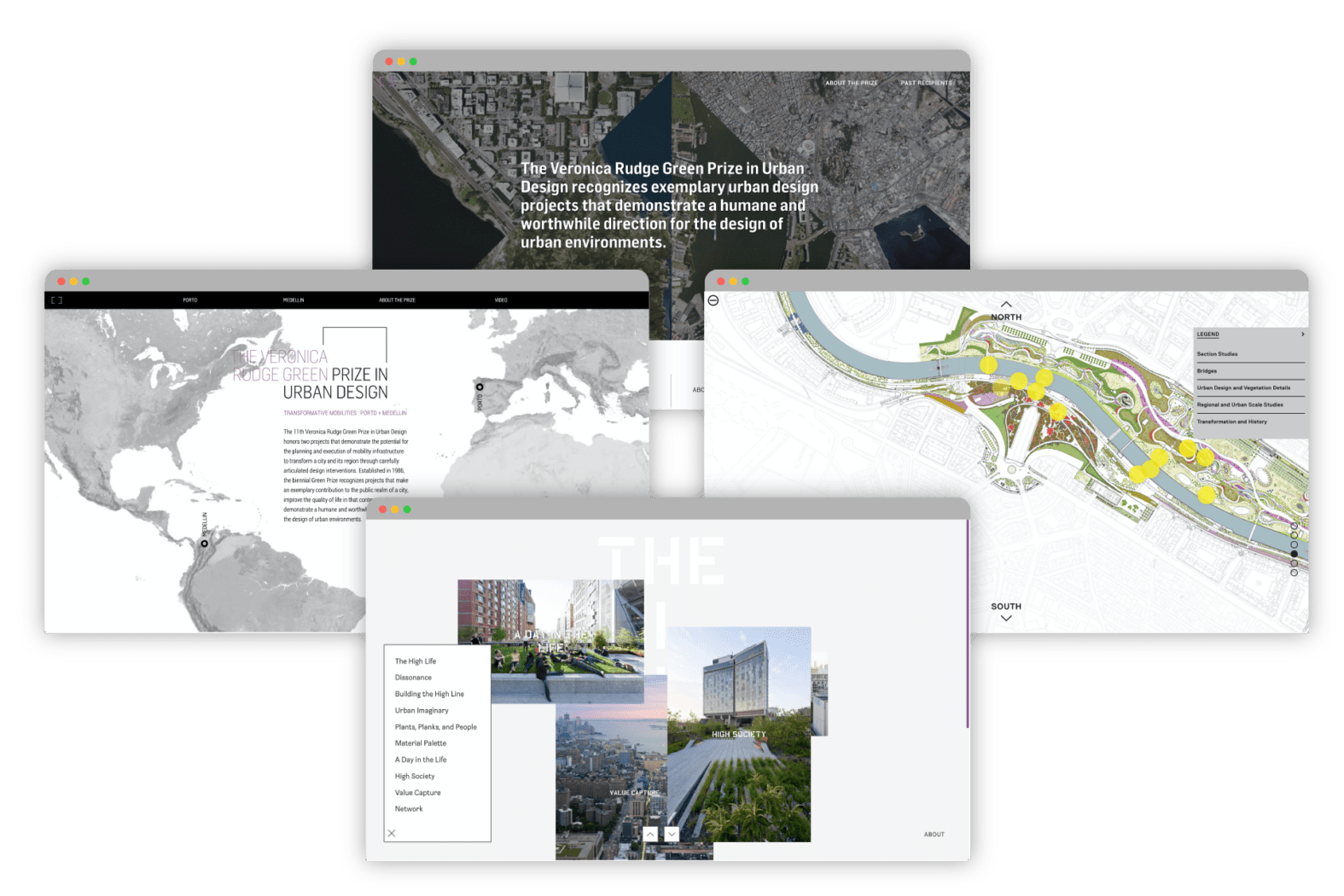 Newport Art Museum Website and CRM
A transformational website and CRM redesign that improved member experience and armed the museum with robust new tools to engage and delight their members.
Visual Identity, Information Architecture, Web Design, Web Development, CRM Development, CRM Integration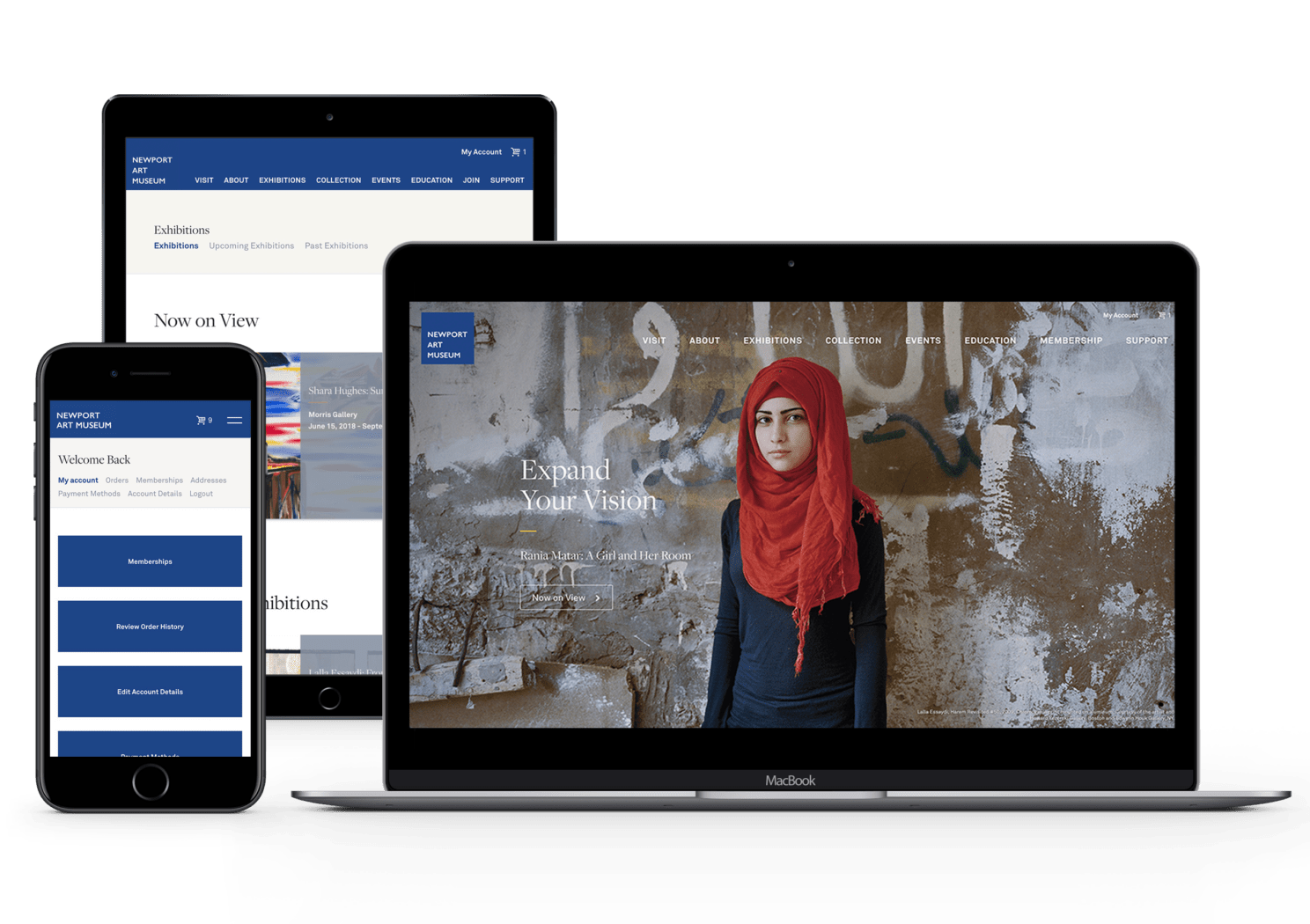 Smithsonian Institution Digital Platforms
This family of websites, web apps and mobile apps helped the Laboratory for Visual Learning publish critical scientific research about learning disabilities such as dyslexia, in an accessible and shareable manner.
Graphic Design, Content Strategy, User Experience Design, Software Development