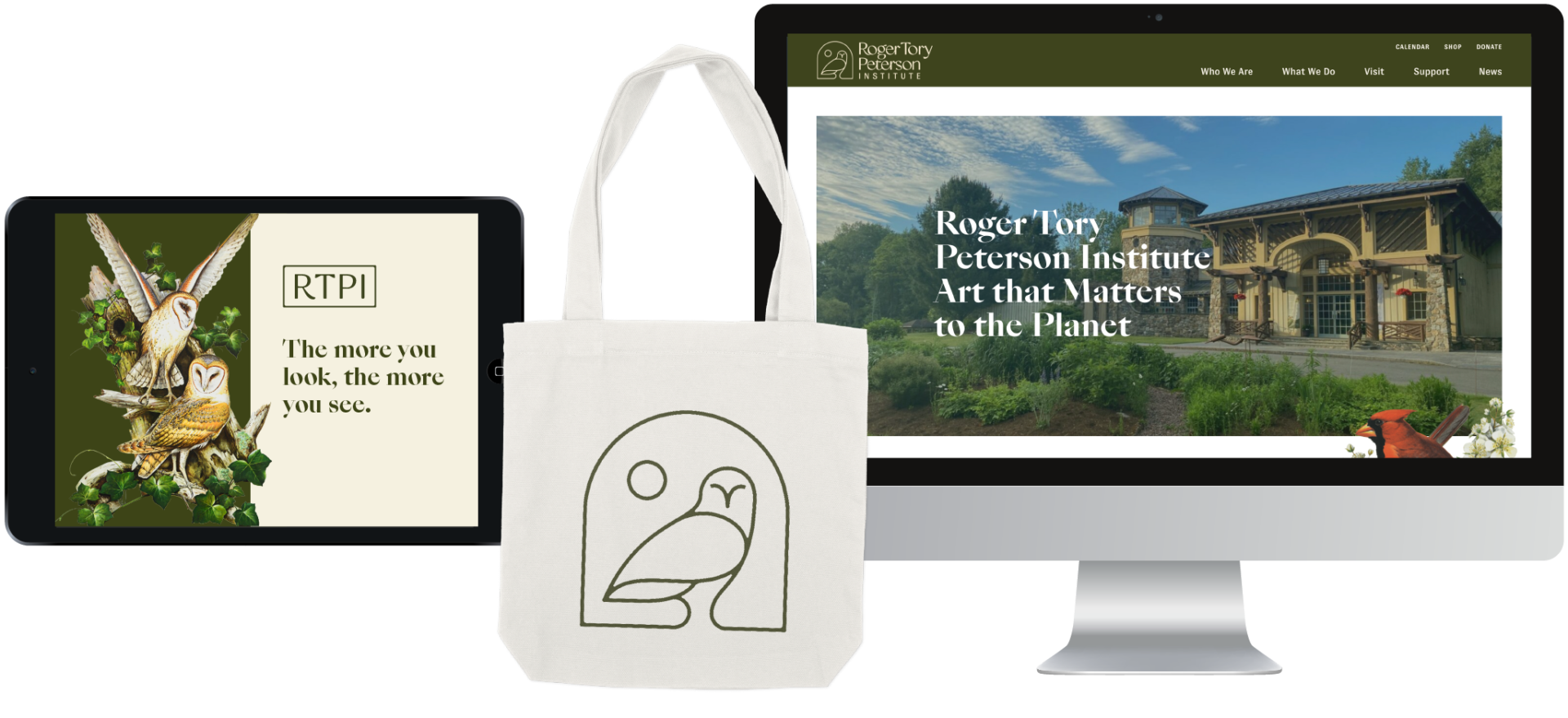 Roger Tory Peterson Institute
Branding • Website • Exhibitions
RTPI is a Nature Art Museum dedicated to the life and works of Roger Tory Peterson - the father of the modern field guide. We partnered with them to revive their brand and web presence by bringing Roger back into the Institute, weaving his legacy and artwork into print, digital, and exhibitions materials.
Client:
Roger Tory Peterson Institute
Services:
Branding, Web Design, Web Development, Hosting + Management, Exhibition Design
Project Codename:
Snowy Owl
"As designers, the team at Tanager are artists. As technicians, well, they're artists. Their design work instantly captures your attention, as it must. The tech behind the design works flawlessly, as it must to allow the design to draw visitors deeper and deeper into the content of the site."
— Arthur Pearson, CEO, Roger Tory Peterson Institute
1. Rebranding RTPI
RTPI was revitalizing their organization, and a new identity was a critical part of their approach. We wanted to honor the legacy of the organization while bringing a fresh and contemporary style to the table. Our design process was guided by deeply understanding RTPI and their vision.
Brand Personality
We began by crafting key personality traits for the RTPI brand.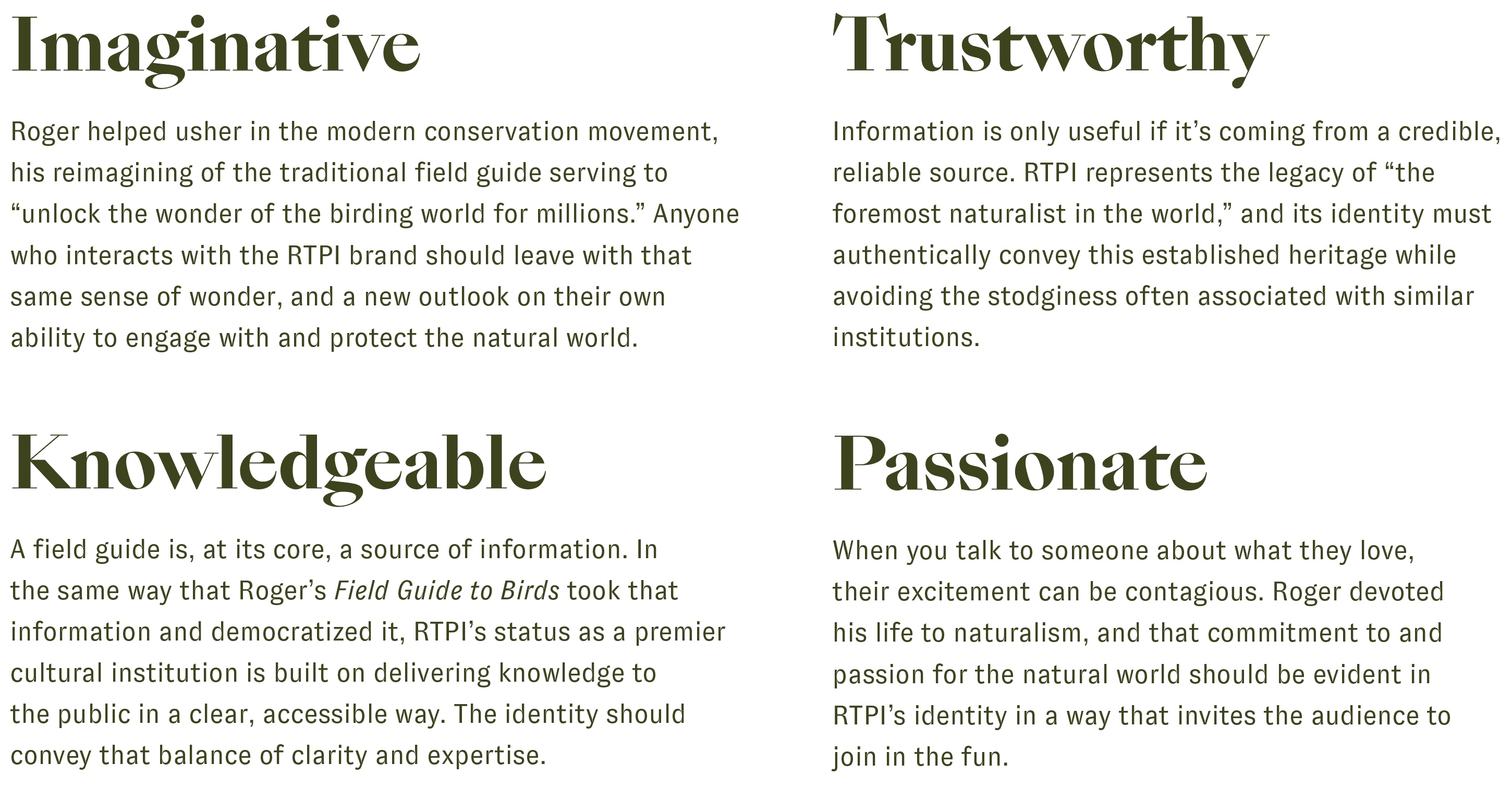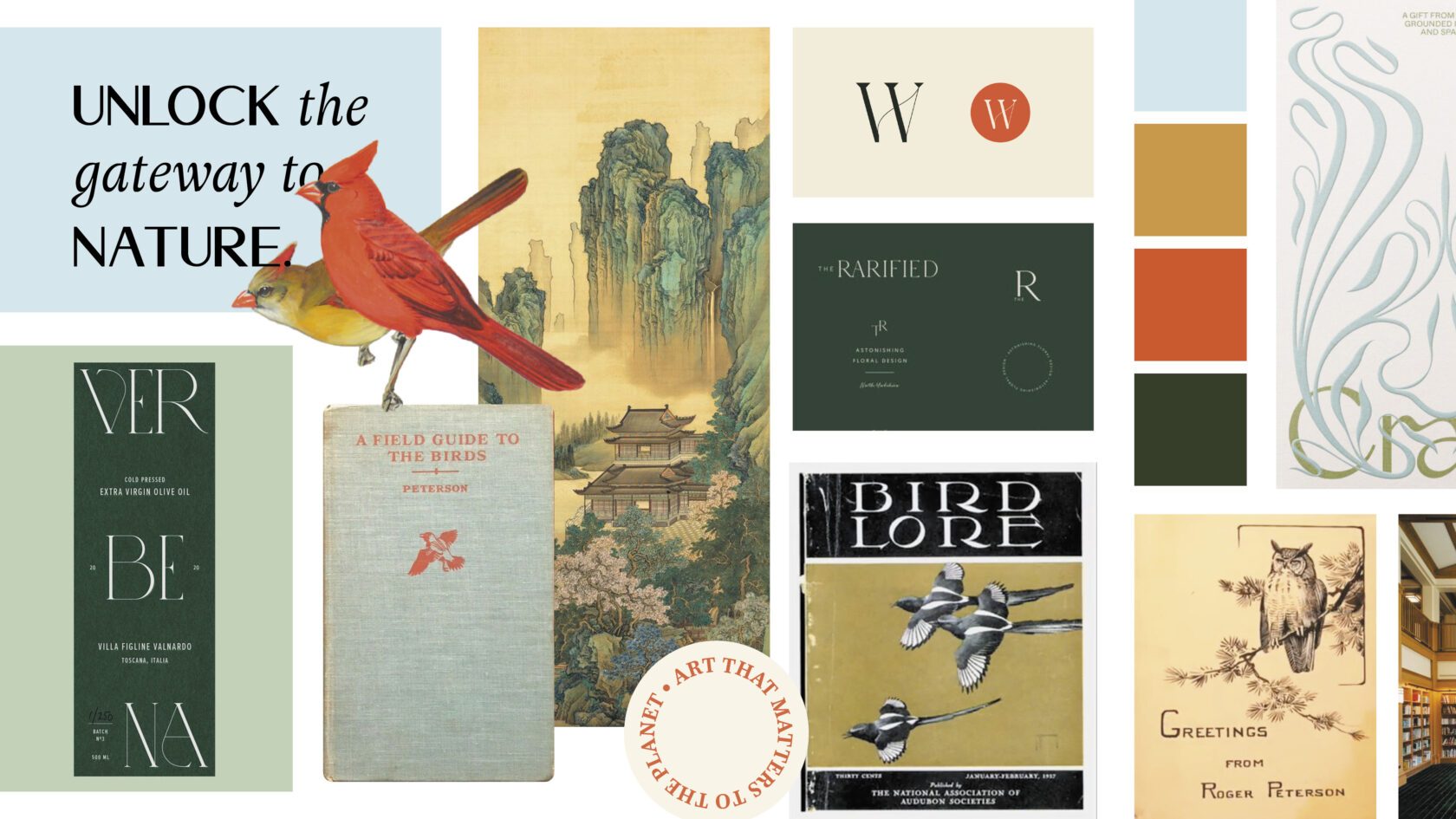 Primary Logo System

Abbreviated Logo System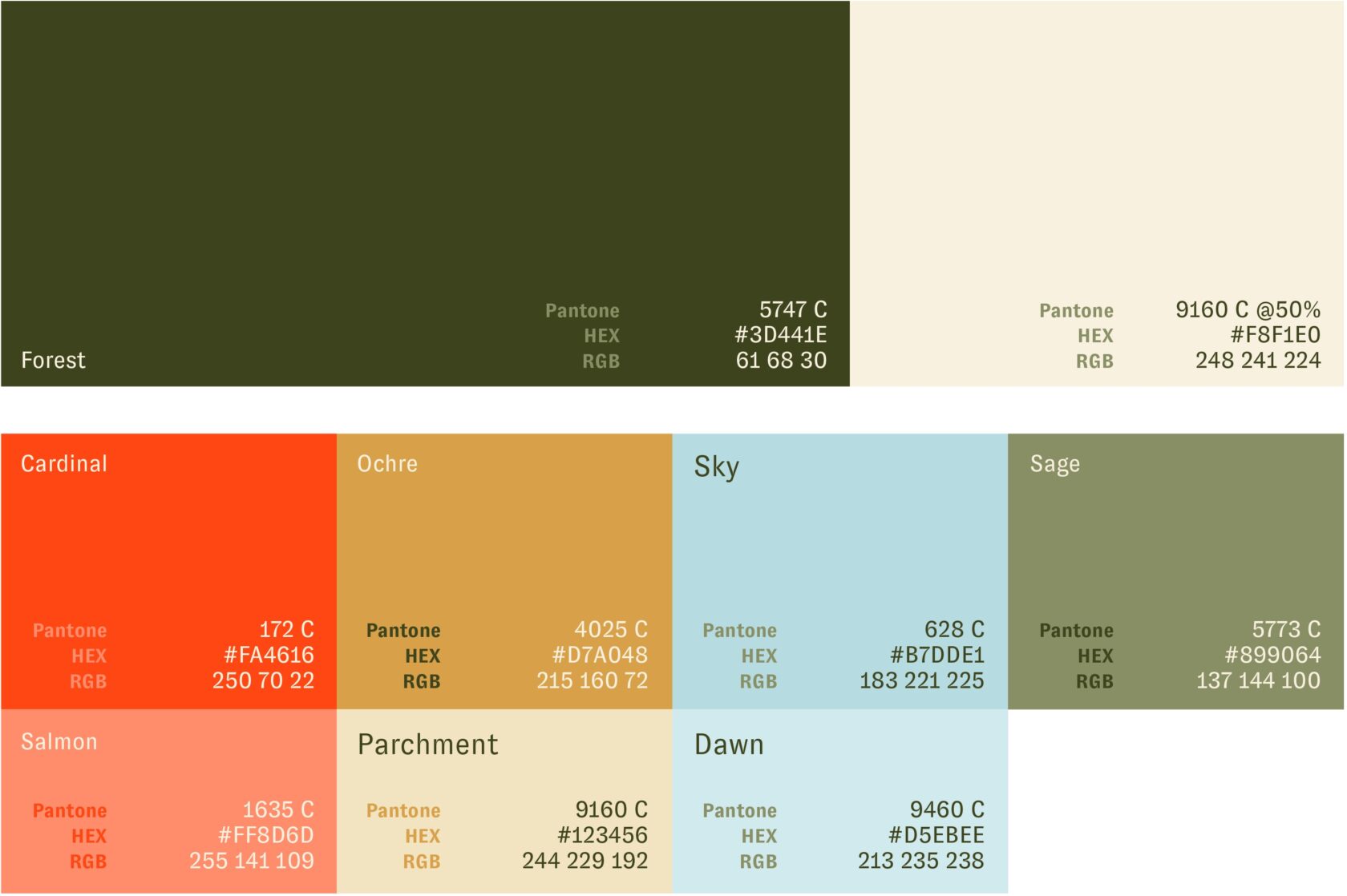 Color Palette
The brand color scheme draws inspiration from nature – especially colors prominent in the Western New York region where the institute is located.
Image Library
We crafted a set of cutout images from Roger's work that can be used for a wide variety of purposes.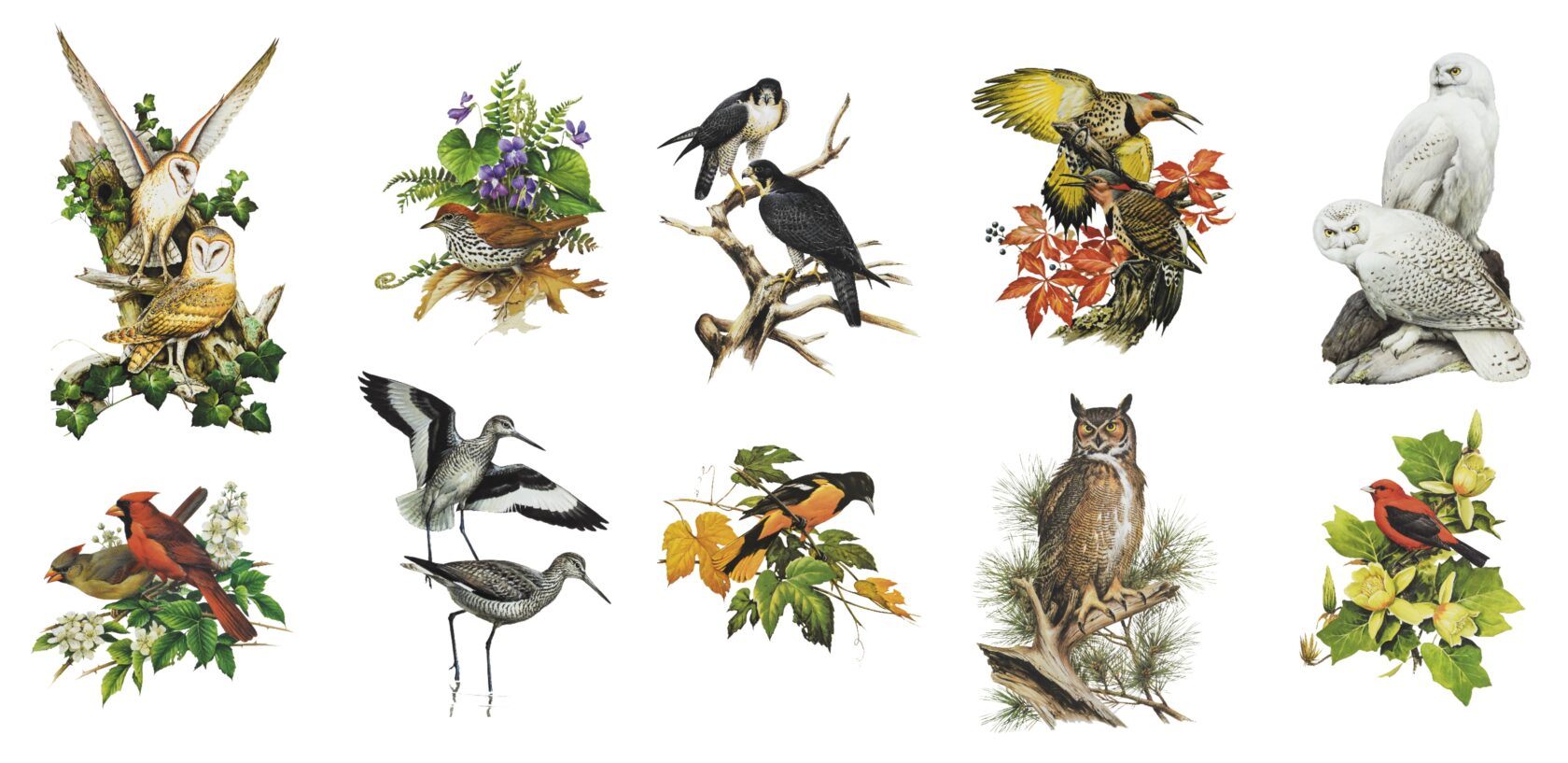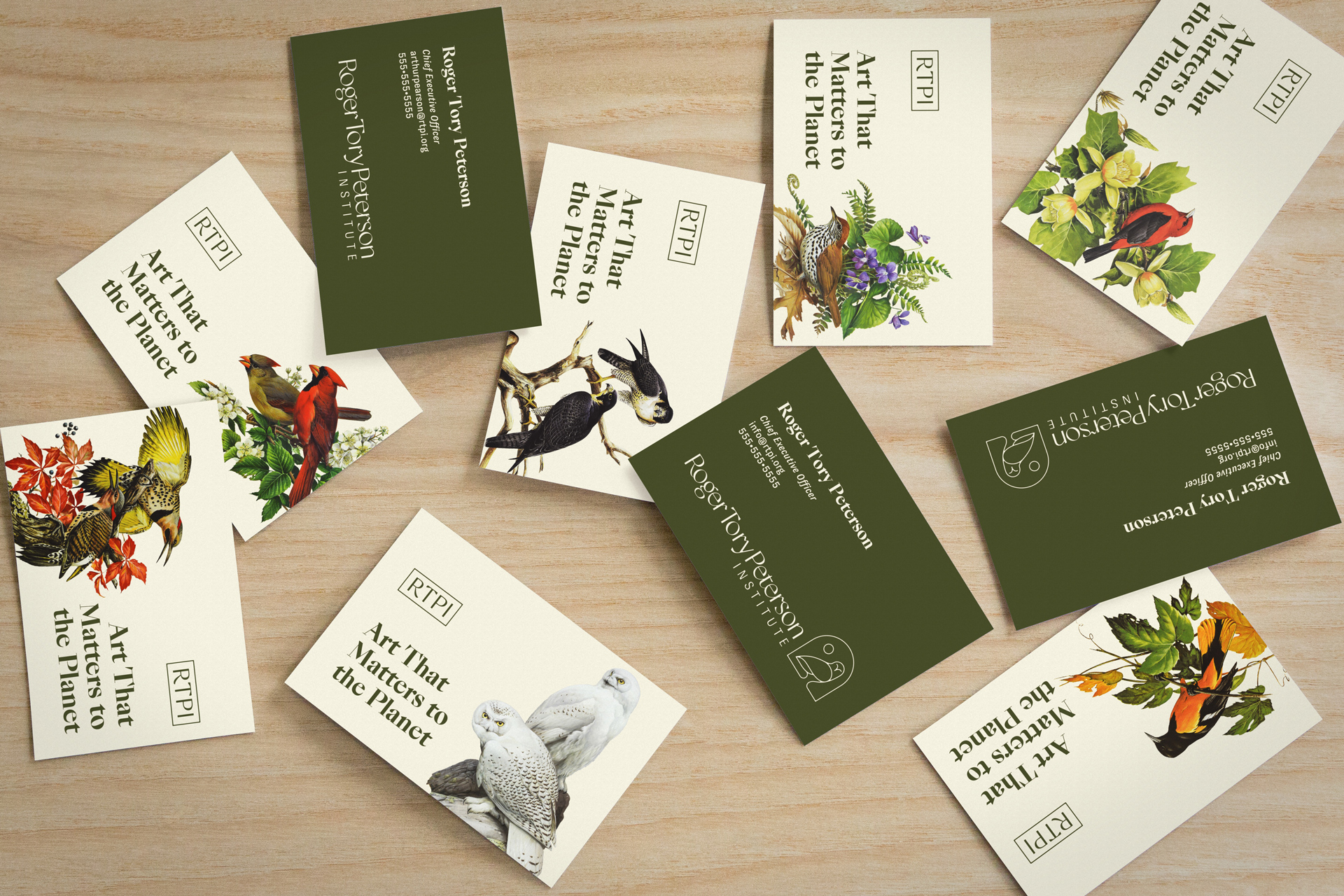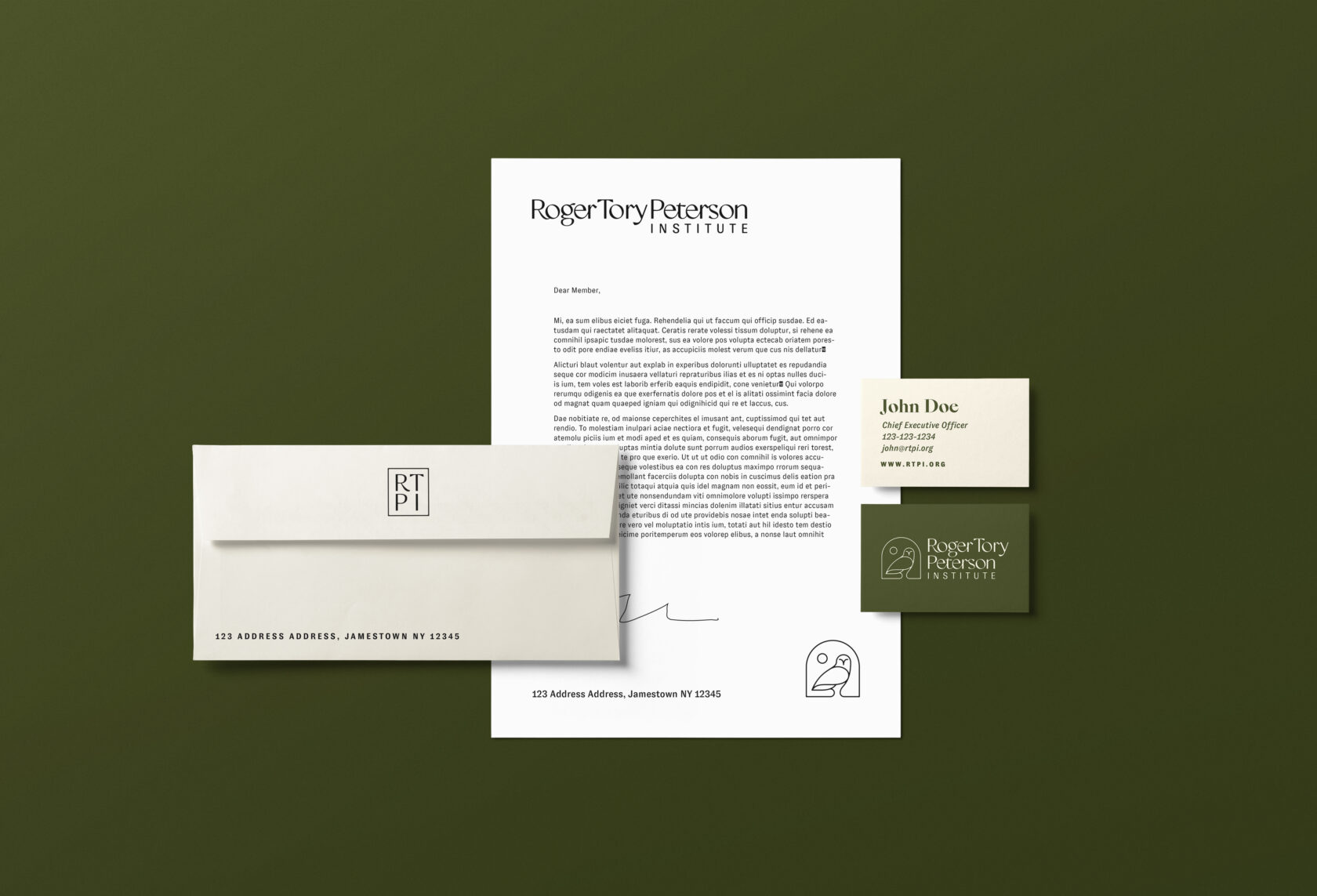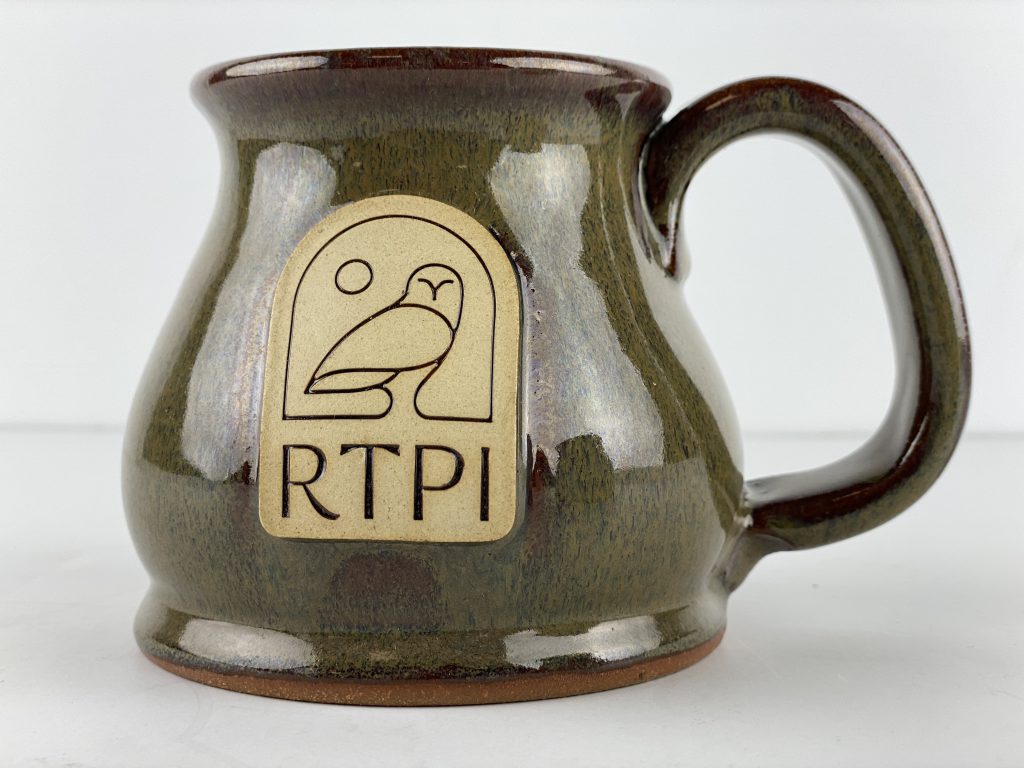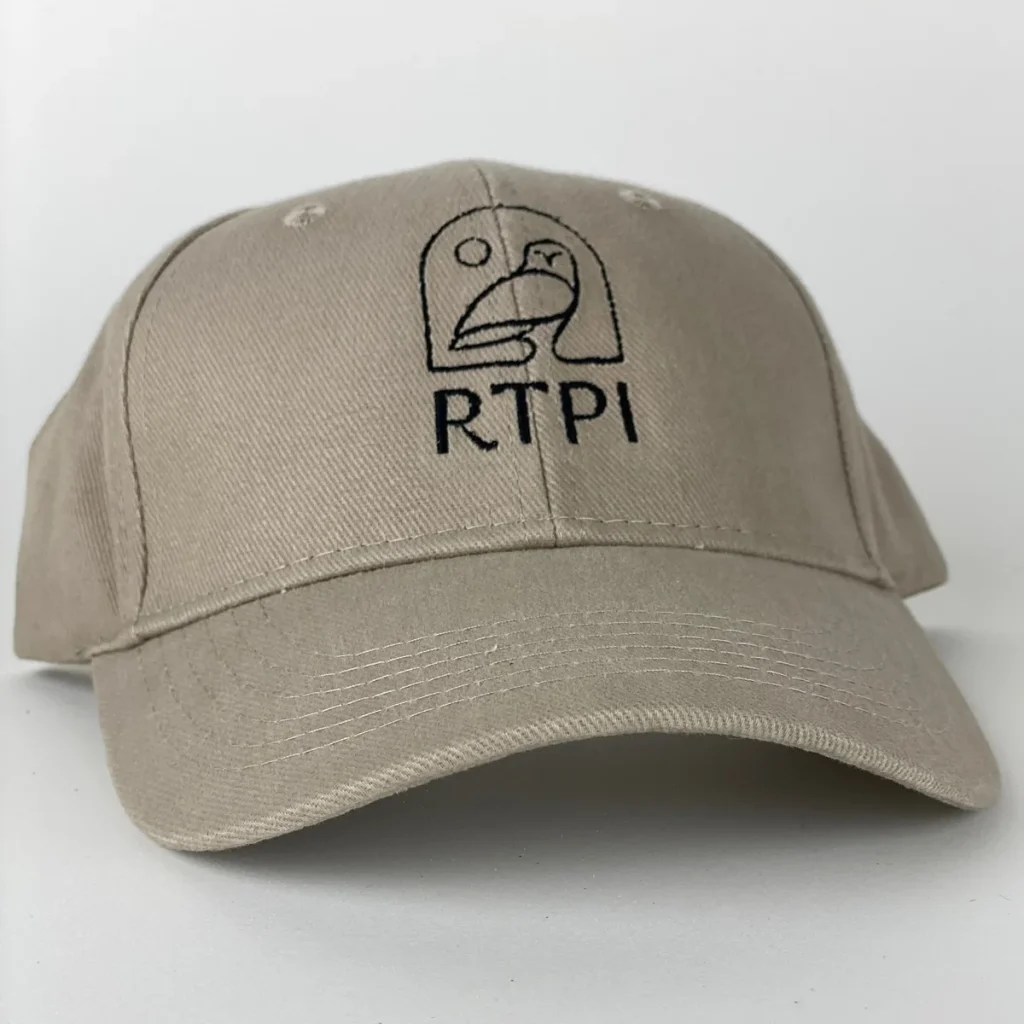 "Tanager's work on RTPI's logo merits special recognition. First of all, they are exceptional listeners. They were patient and encouraging as we struggled to articulate the limitations of our old logo and our aspirations for a new one. They were likewise patient and encouraging in challenging us to think outside the box. They were insatiable in their thirst for background information about RTPI. They distilled a massive mount of information into a series of 'mood boards,' which reflected a fundamental essence of Peterson's own exceptional legacy as a pioneering design master. Responsive to our feedback, they next shared with us options not only for a new logo, but an entirely new brand. Incorporating additional feedback, they ultimately finalized their designs, which anchored their work in developing our new website."

— Arthur Pearson, CEO, Roger Tory Peterson Institute
2. Website Redesign
With a big new operational vision, a big new website was needed. We built a robust and adaptable system that allows RTPI to manage exhibitions, events, artwork collections, and more.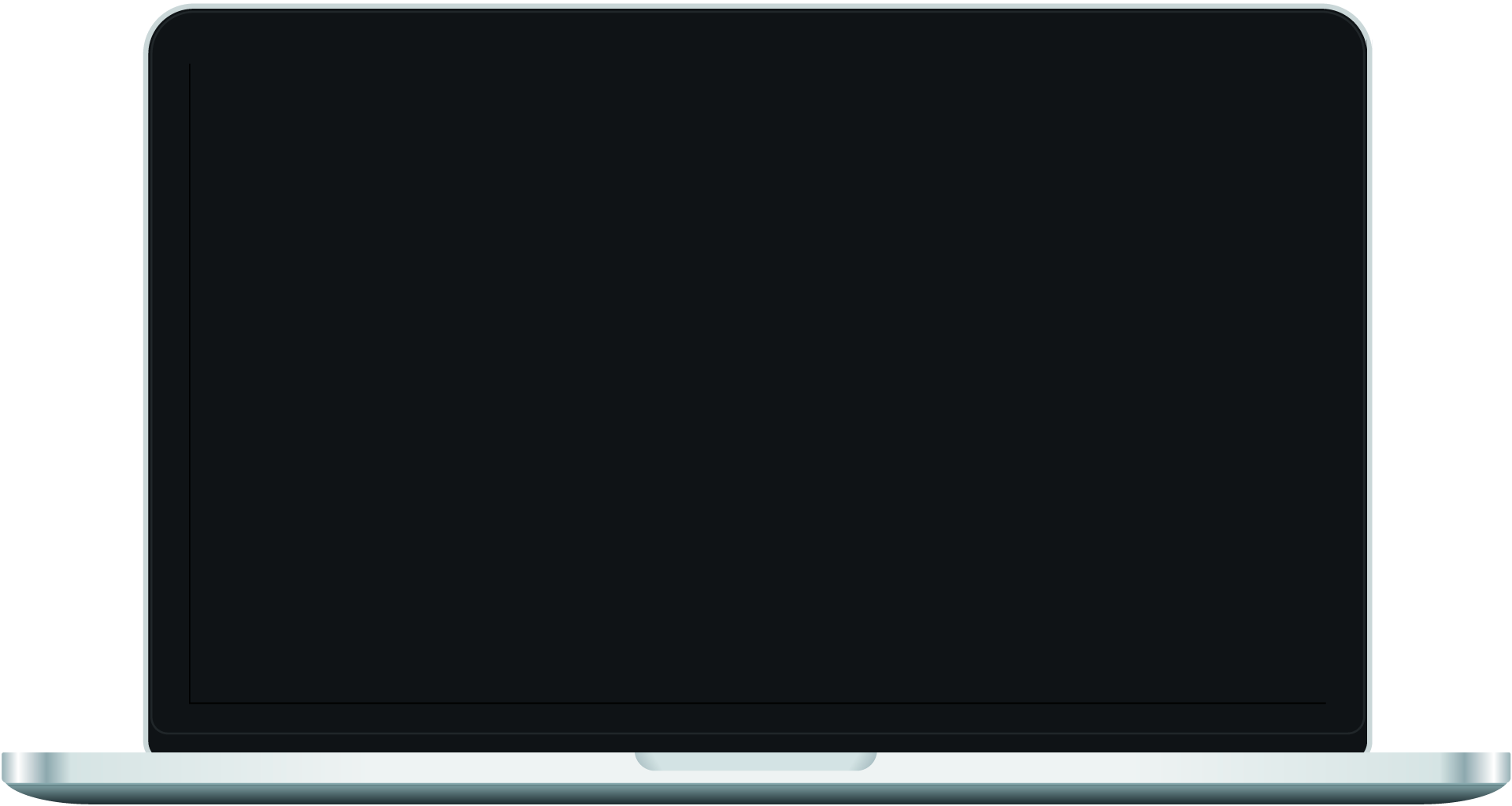 3. Communications Design
After an electrical fire, RTPI set their sights on a new Strategic Plan, called RTPI Rising. They decided to share their strategic plan with the community – providing a great opportunity to bring the new brand system to the RTPI community for the first time. We designed and helped print this RTPI Rising booklet, and a suite of materials to be mailed with the booklet.
4. Exhibition Design
The first exhibition after the fire, Art of the Osprey tells the story of Osprey decline and rebirth through the photographs and artwork of Roger Tory Peterson and Jeanne Wiebenga. Tanager assisted in designing the exhibition materials.
5. Peterson Society Branding
The Peterson Society is a special community of high level donors to RTPI. We created this sub brand for RTPI to create custom communications to these important donors. We used the RTPI building as part of the logo, while keeping it aligned with the main brand.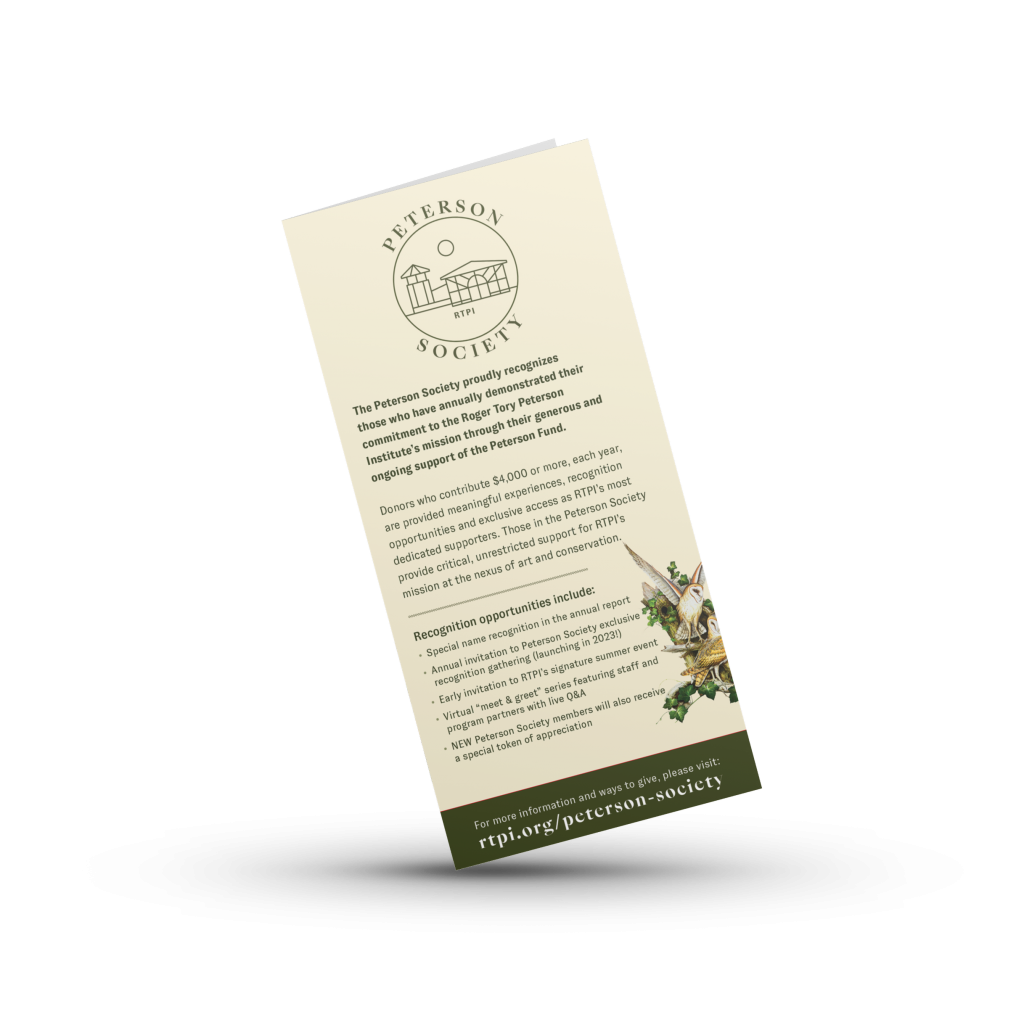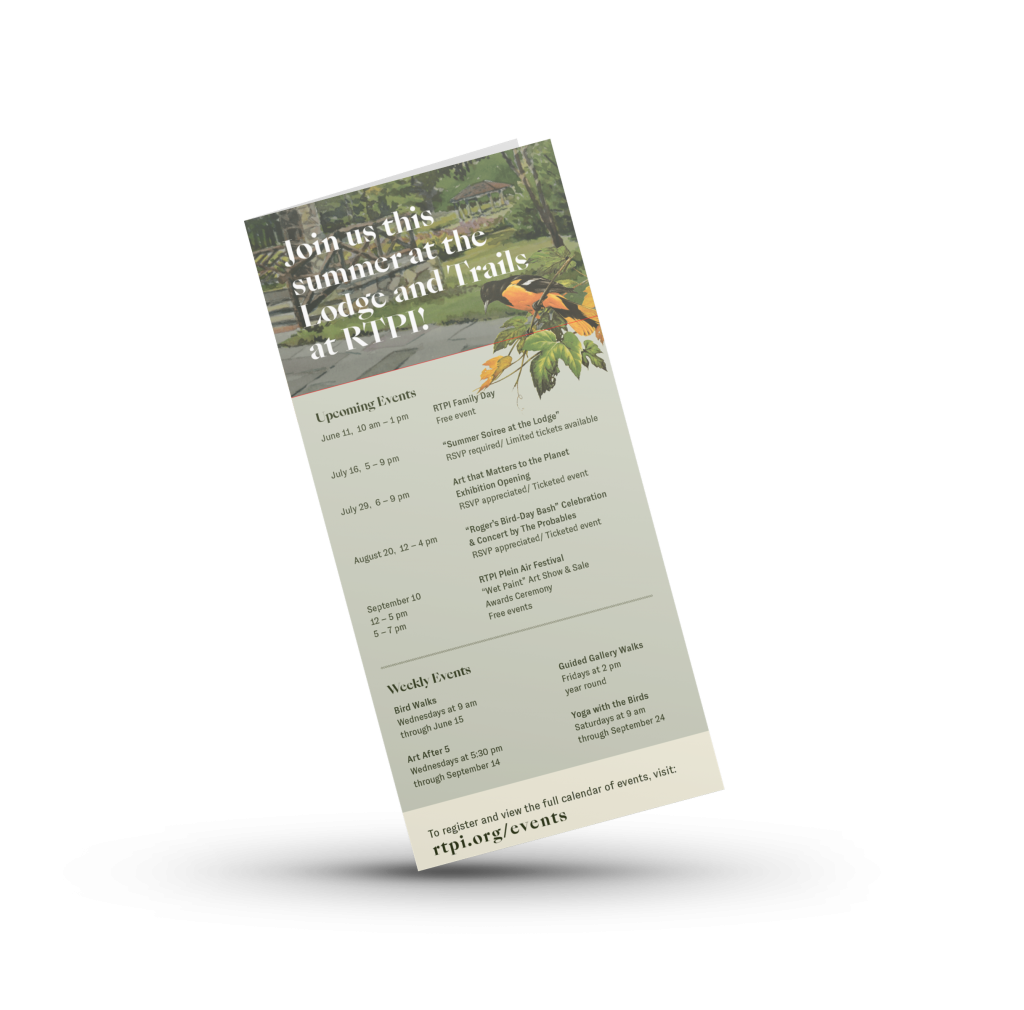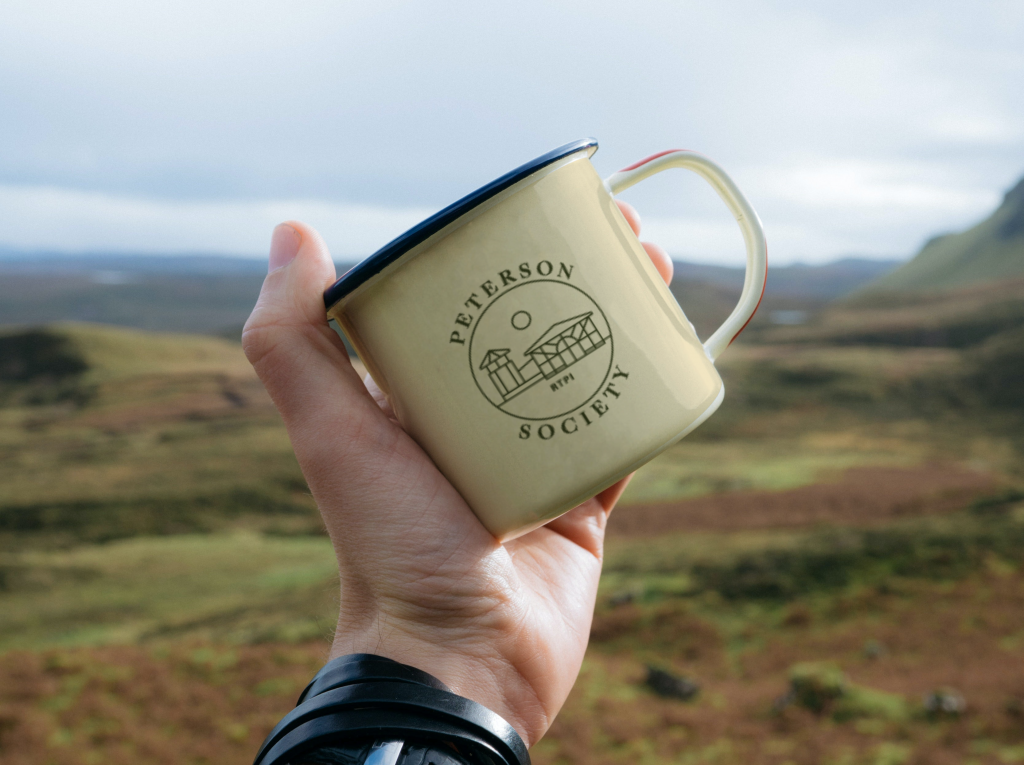 Visit rtpi.org to learn more about their important work. 
If you are financially able, we'd love it if you would consider donating to RTPI to support their mission of bringing Art That Matters to the Planet to everyone.