Nature Walks
with Tanager
Join us for a free

walk in Los Angeles
Unplug and explore natural spaces in Los Angeles with us. We offer a few walks a month, at various locations around the state. We'll learn about the habitats, wildlife, and natural history of the places we visit. We'll also discuss mindfulness and how nature walking can be a meditative and therapeutic act.
These walks are open to anyone and everyone. We ask that minors are accompanied by an adult. We'll provide details, directions, and instructions after you register. These walks are a way for Tanager to make nature part of our practice, and share the secret beauty of the natural world with as many people as possible.
Our community nature walks are currently in hibernation. Check back later, or subscribe to our newsletter for updates.
Subscribe
Recent Sightings
From our Walks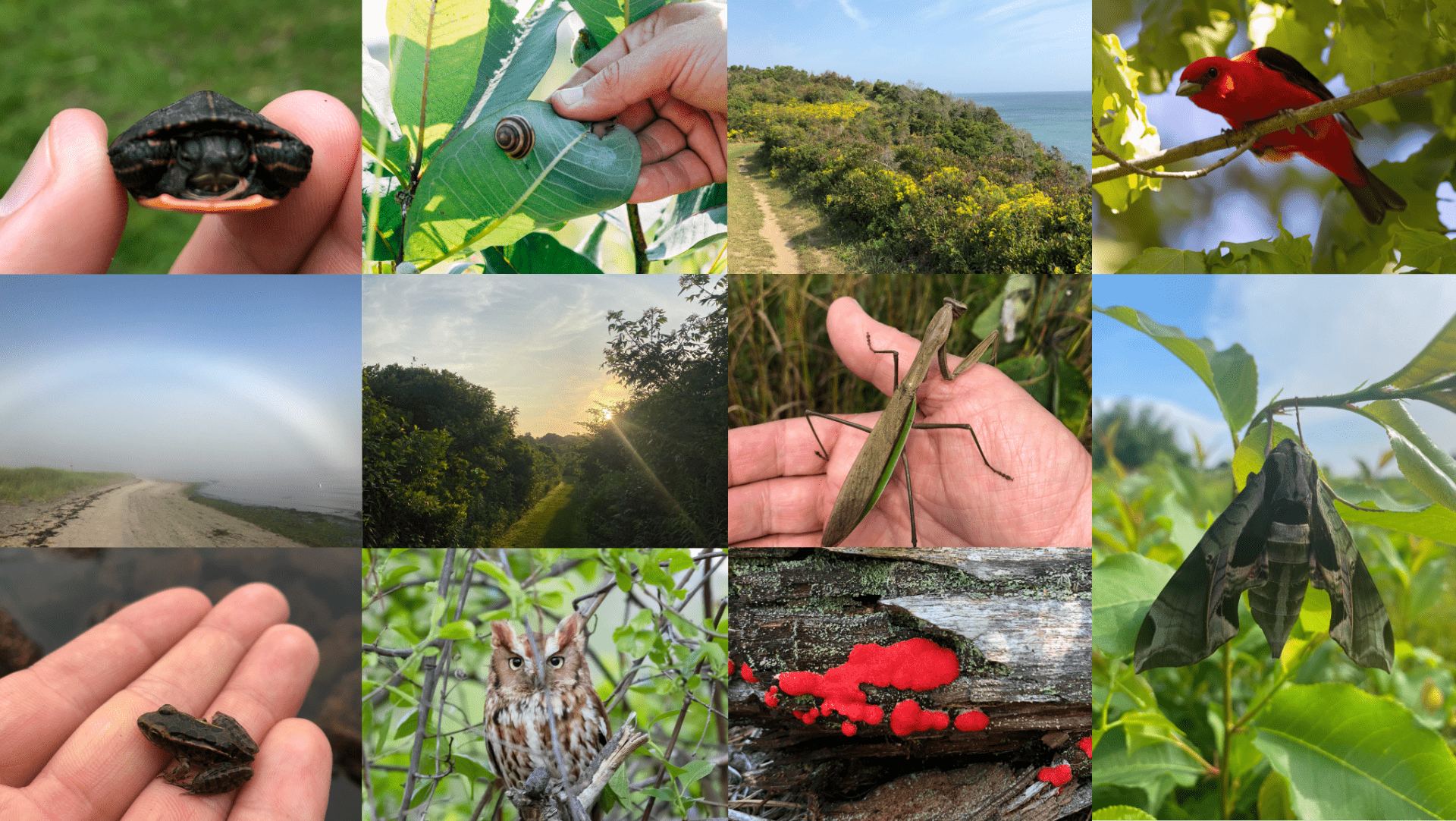 Hire Tanager to lead a custom
Nature Walk for your organization
Employee wellness, team building, and learning about our environment are woven together in our customized walks for companies and organizations.
We'll work with you to craft a special walk that fits your culture and constraints.
Great For:
• Retreats and offsites
• Celebration of a milestone or anniversary
• Part of your employee wellness program
• A safe team activity during the pandemic
Starting at $250, discounts for Nonprofits and B-Corps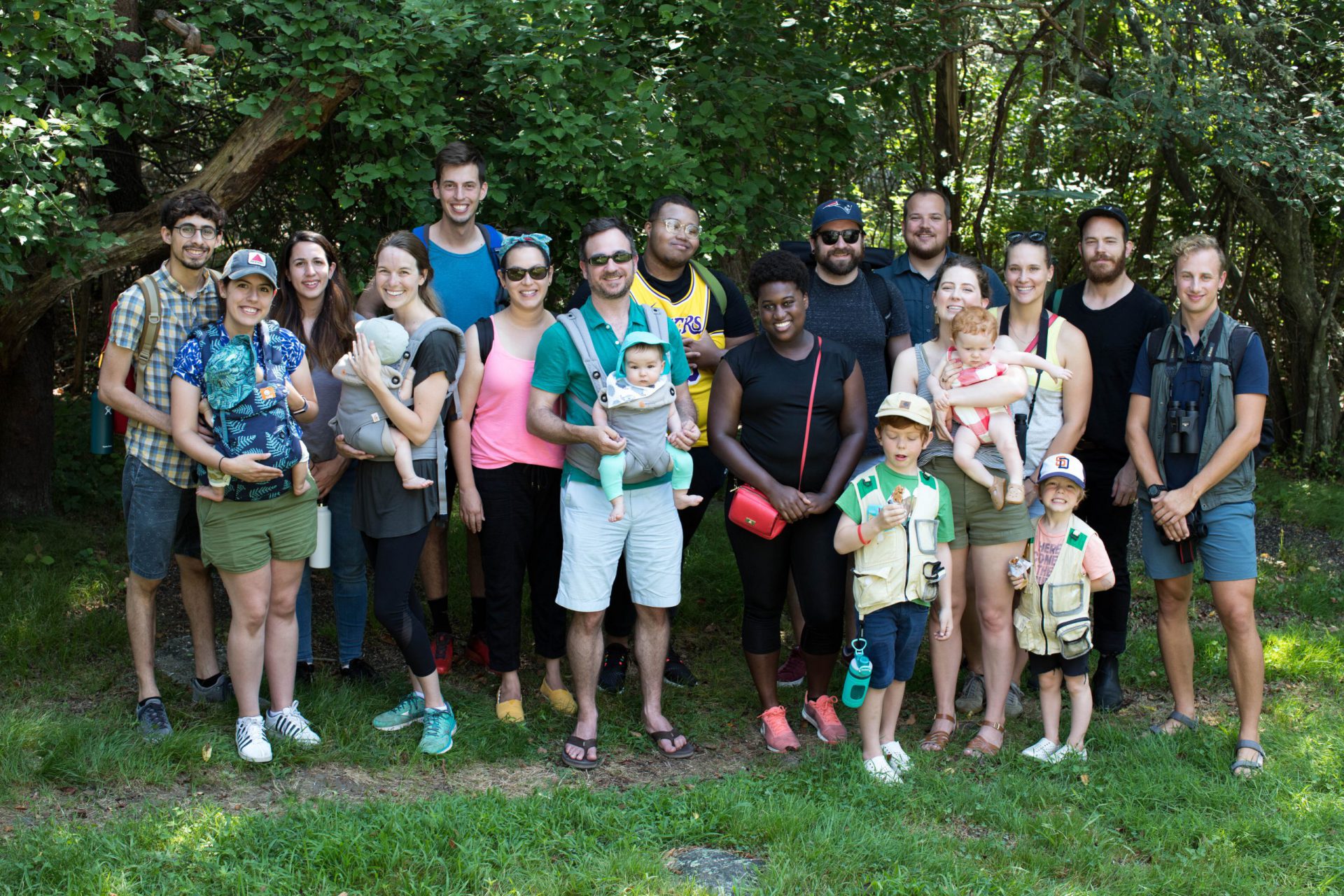 "When a major session for our annual retreat fell through, we immediately called Tanager. We'd just heard about their nature walks and thought it would be the perfect fit. We weren't disappointed. Greg coordinated the event flawlessly. The location was quintessential Rhode Island while showcasing a ton of natural wildlife. We were welcomed at the anointed spot, and the Tanager team quickly took charge of our meandering crew. Their guide style was wonderful — perfectly capable of introducing new species to those with less familiarity, but happy explaining more advanced content. The team had a stellar day, picked up a lot of new knowledge, and we all left inspired to spend more time outside. We'll absolutely do another walk with Tanager."
— Caleb Oller, Partner, Township
Inquire about a Nature Walk for your organization
We'll contact you to learn more about what you're looking for, and then provide a quote
"*" indicates required fields
Release of Liability Waiver
In consideration of Work-Shop LLC, DBA Tanager Creative (henceforth Tanager) furnishing services and/or equipment for me to participate in outdoor activities, programs, expeditions, and/or courses planned or supervised by Tanager I agree as follows.
I fully understand that outdoor activities have: (a) inherent risks, dangers, and hazards and such exists in my use of Tanager equipment and my participation in outdoor activities, programs, expeditions and/or courses planned and supervised by Tanager; (b) my participation in such activities and/or use of such equipment may result in injury or illness including but not limiting to bodily injury, disease, strains, fractures, partial and/or total paralysis, death or other aliment that could cause serious disability; (c) these risks and dangers may be caused by the negligence of the owners, employees, officers, or agents of Tanager; the negligence of the participant, the negligence of others, accidents, breaches of contract, the forces of nature, or the causes. Risks or dangers may arise from foreseeable or unforeseeable causes including, but not limiting to, guide decision making, including that the guide may misjudge terrain, weather, trail or river route location, and water level, risks of falling out of or drowning while in a raft, canoe, or kayak and such other risks, hazards and dangers that are integral to recreational activities that take place in a wilderness, outdoor or recreational environment; and (d) by my participation in these activities and for use of equipment I hereby assume all risks and dangers and all responsibility for any losses and/or damages whether caused in whole or in part by the negligence or other conduct of the owners, agents, officers, or employees of Tanager, or by any other person.
I, on behalf of myself, me personal representatives and my heirs hereby voluntarily agree to release, waive, discharge, hold harmless, defend and indemnify Tanager and its owners, agents, officers, and employees from any and all claims, actions, or losses for bodily injury, property damage, wrongful death, loss of services, or otherwise which may arise out of misuse of the Tanager equipment or my participation in outdoor activities. I specifically understand that I am releasing, discharging and waiving any claims or actions that I may have presently or in the future for negligent acts or other conduct by the owners, agents, officers or employees of Tanager.
I do further authorize Tanager, to photograph, televise, videotape or by any other means, record the image or voice of the participant while engaged in any activity planned or promoted by Tanager, and to use such records for instructional, promotional, or commercial use.
I HAVE READ THE ABOVE WAIVER AND RELEASE AND BY CHECKING THE CONSENT FORM I AGREE TO IT. IT IS MY INTENTION TO EXEMPT AND RELIEVE WORK-SHOP LLC, DBA TANAGER, FROM LIABILITY FOR PERSONAL INJURY, PROPERTY DAMAGE OR WRONGFUL DEATH CAUSED BY NEGLIGENCE OR ANY OTHER CAUSE.