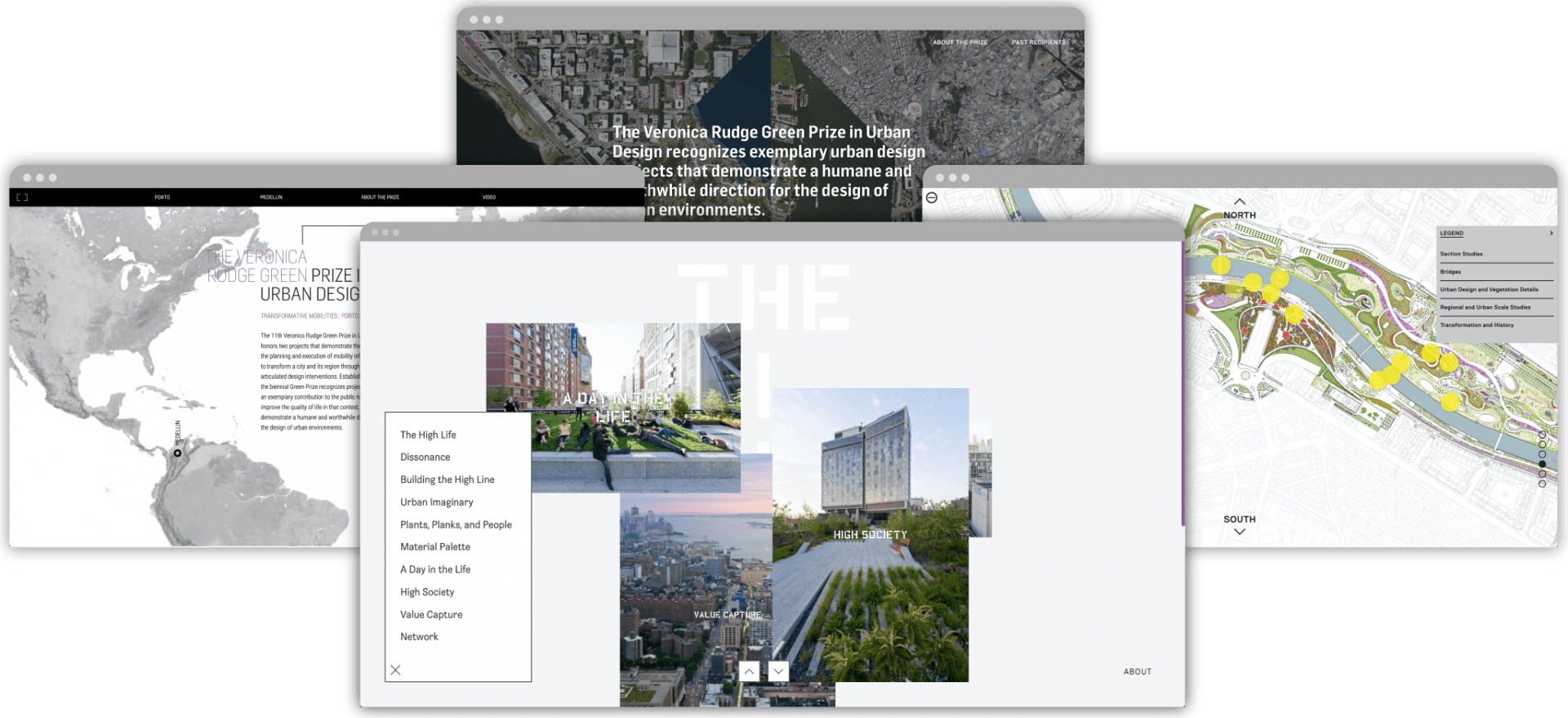 Harvard Green Prize
Multisite Platform • Microsite Designs
We organized a set of disparate websites into one consolidated platform, and created unique designs for each site, celebrating this biennial urban design prize. Every two years, Harvard GSD awards this prize for outstanding urban design, and launches a digital exhibition of the award winner. We were brought on to organize the many digital exhibition sites into one easier to manage, centralized platform, and we have designed each digital exhibition since 2015.
Client:
Harvard University - Graduate School of Design
Services:
Technology Strategy, Multisite Development, Microsite Design, Hosting + Management
Reorganizing into a centralized platform
We took a set of 5 separate websites across 3 domain names, and organized them into one simplified platform. Managing many years of sites is simplified, and creating a new site every two years is streamlined.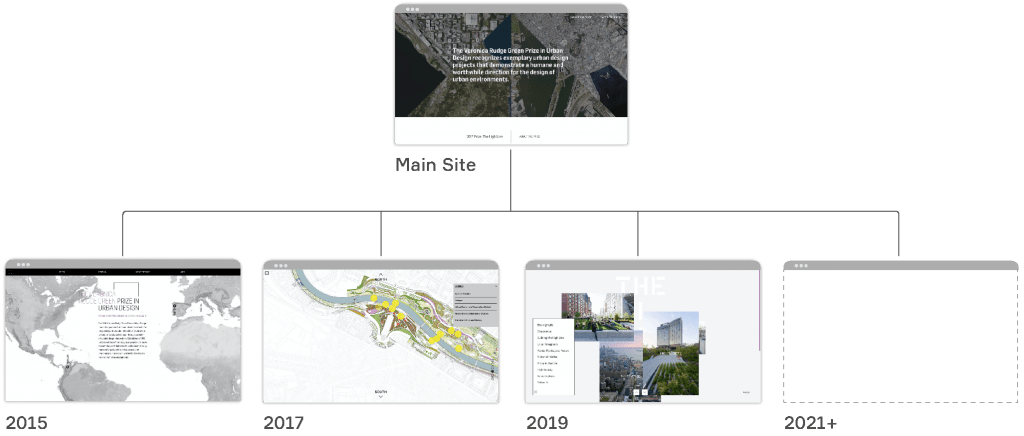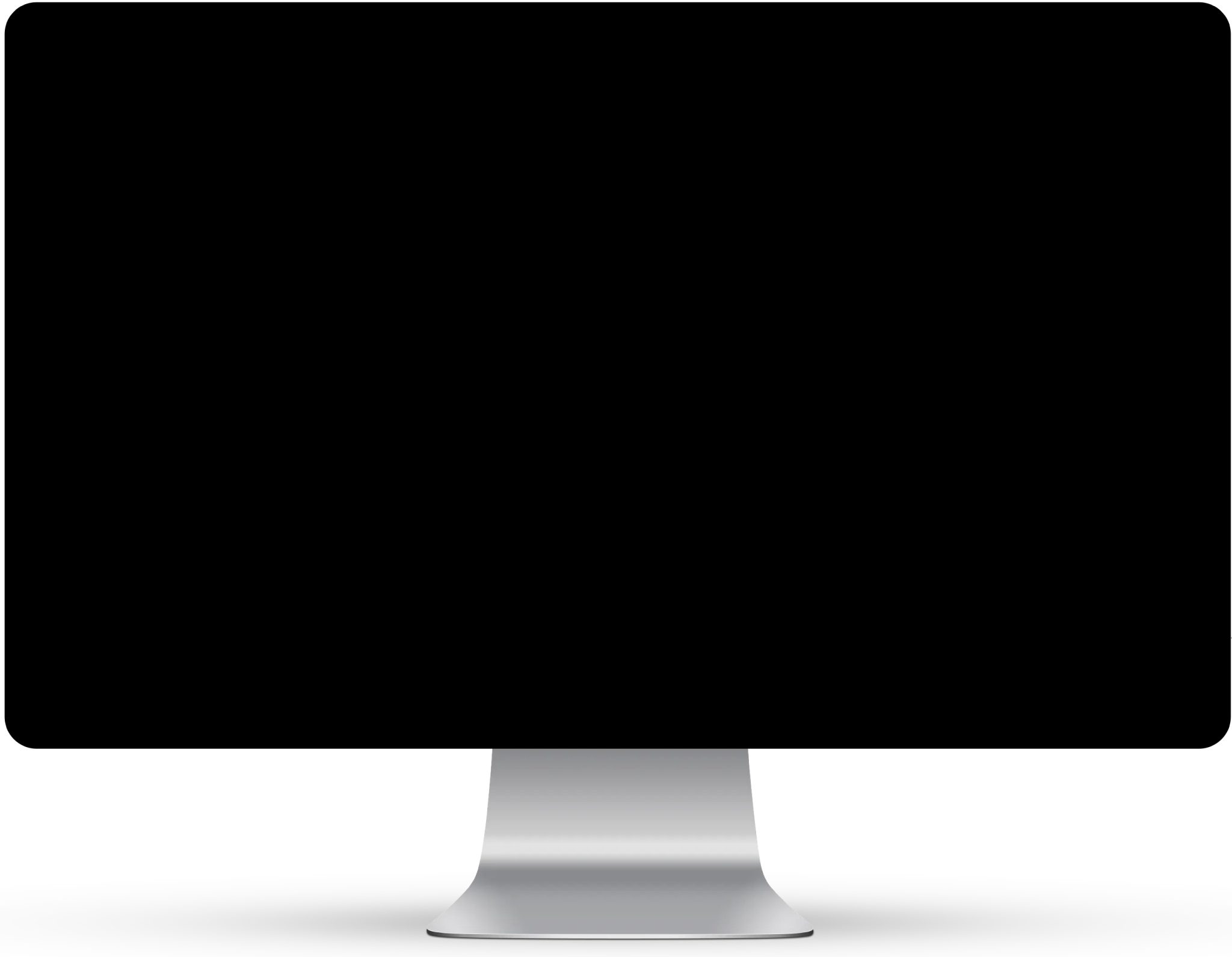 Billboards play a significant role in the Highline experience, so this virtual exhibition draws on the experience of navigating through space confronted with billboards. Each billboard contains an article about a different topic of the Highline.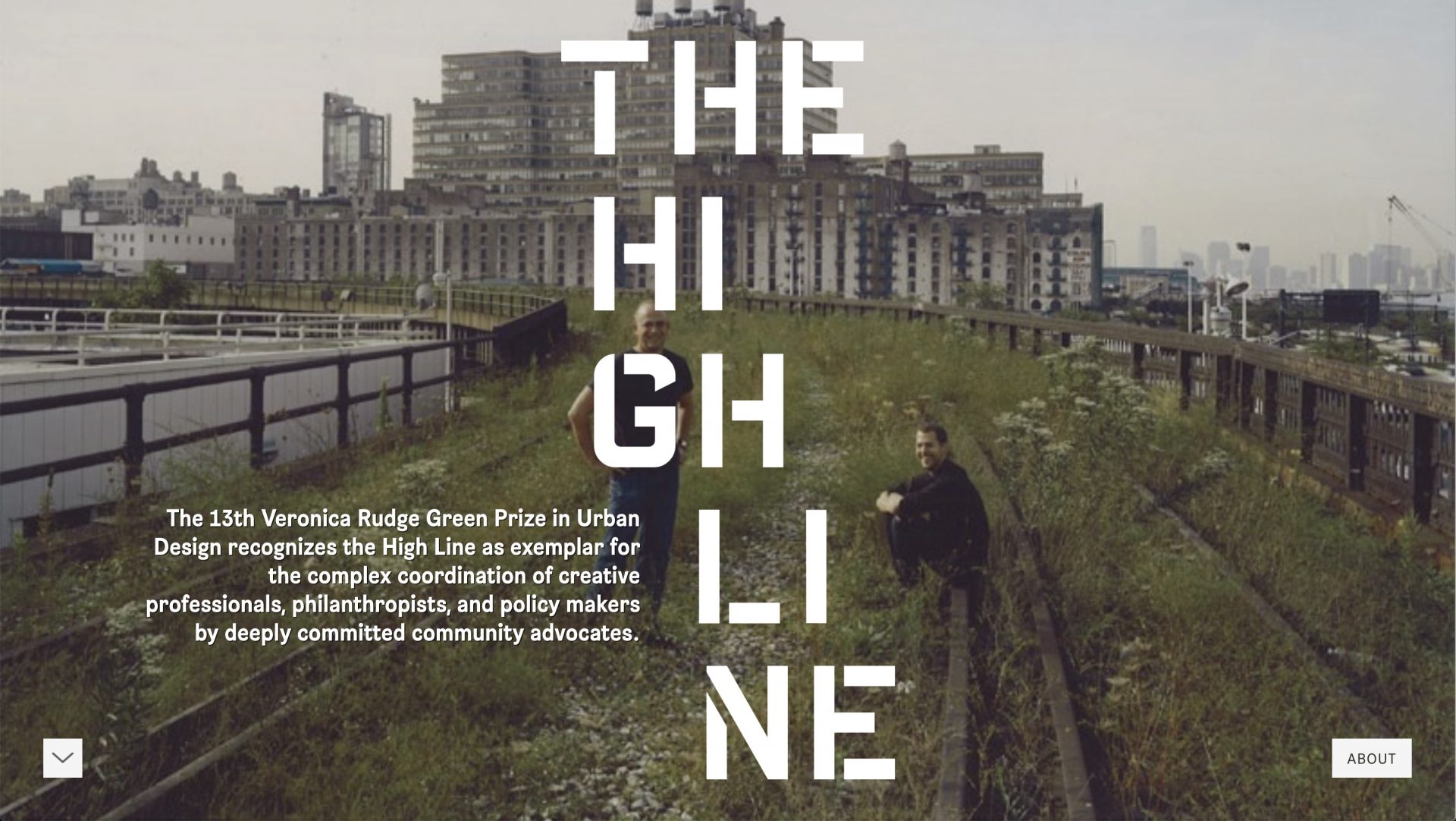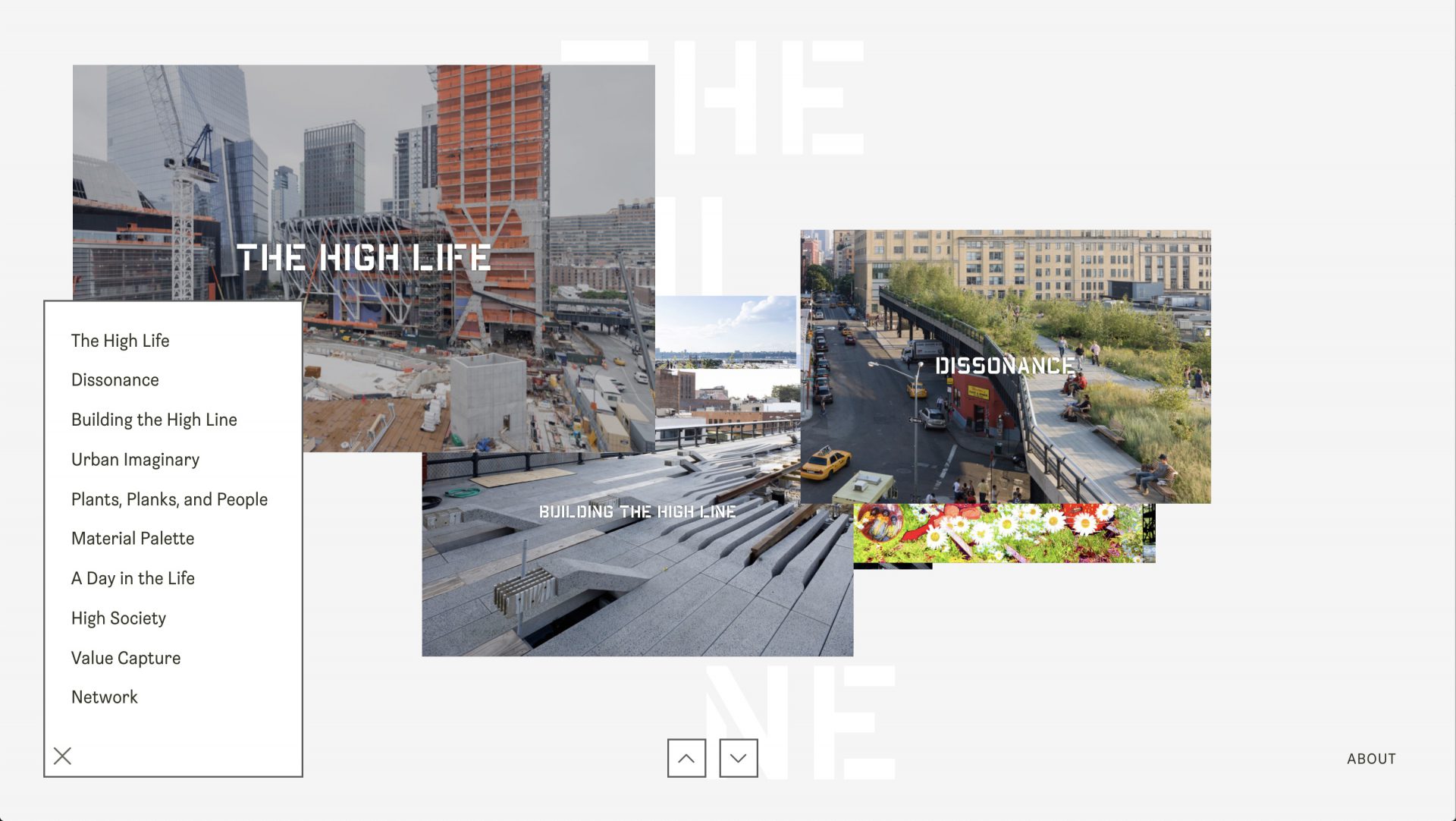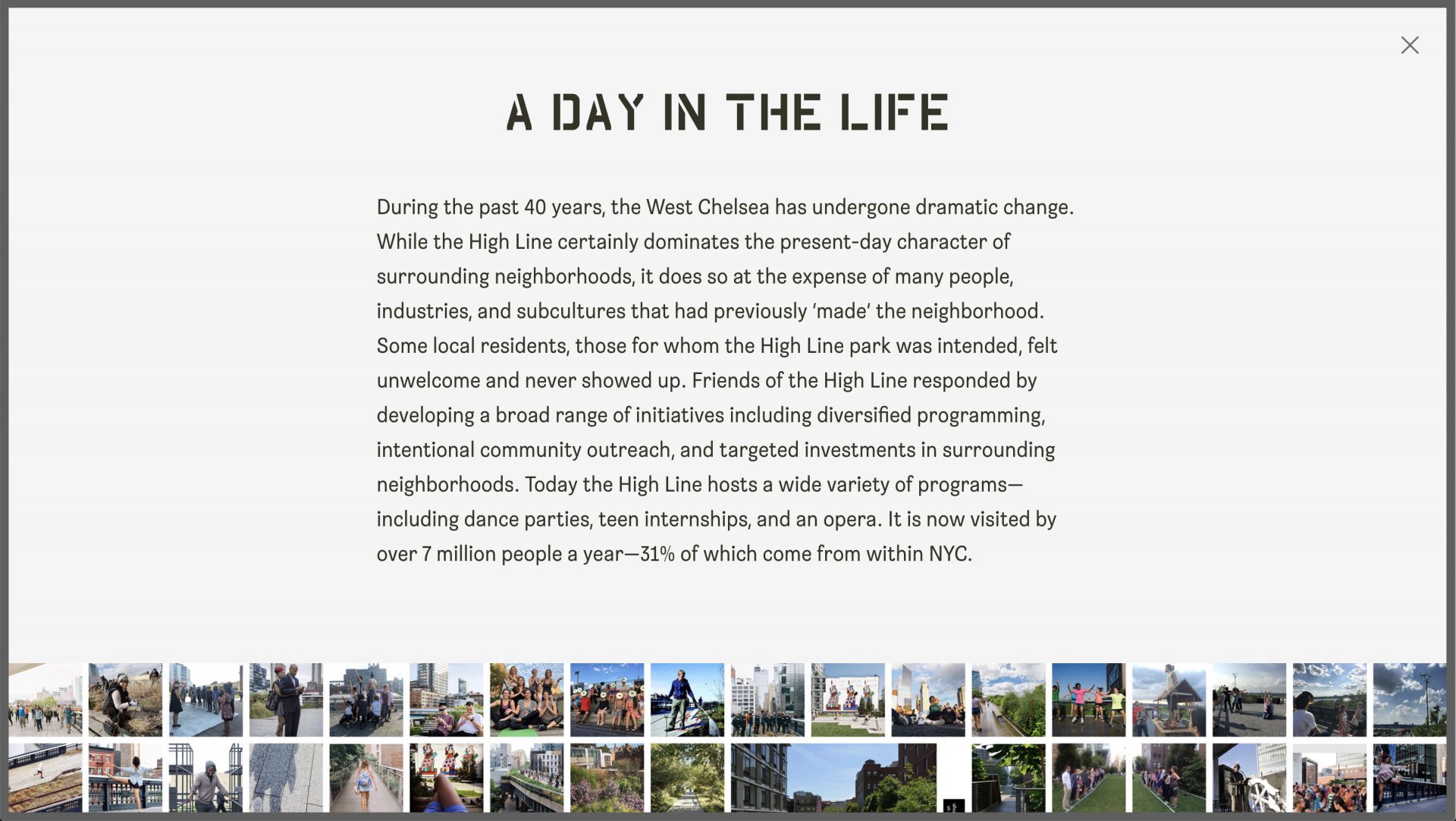 Strolling through a Map
The interactive map allows visitors to meander through the park, and pick points of interest to visually experience, or learn more about their design.