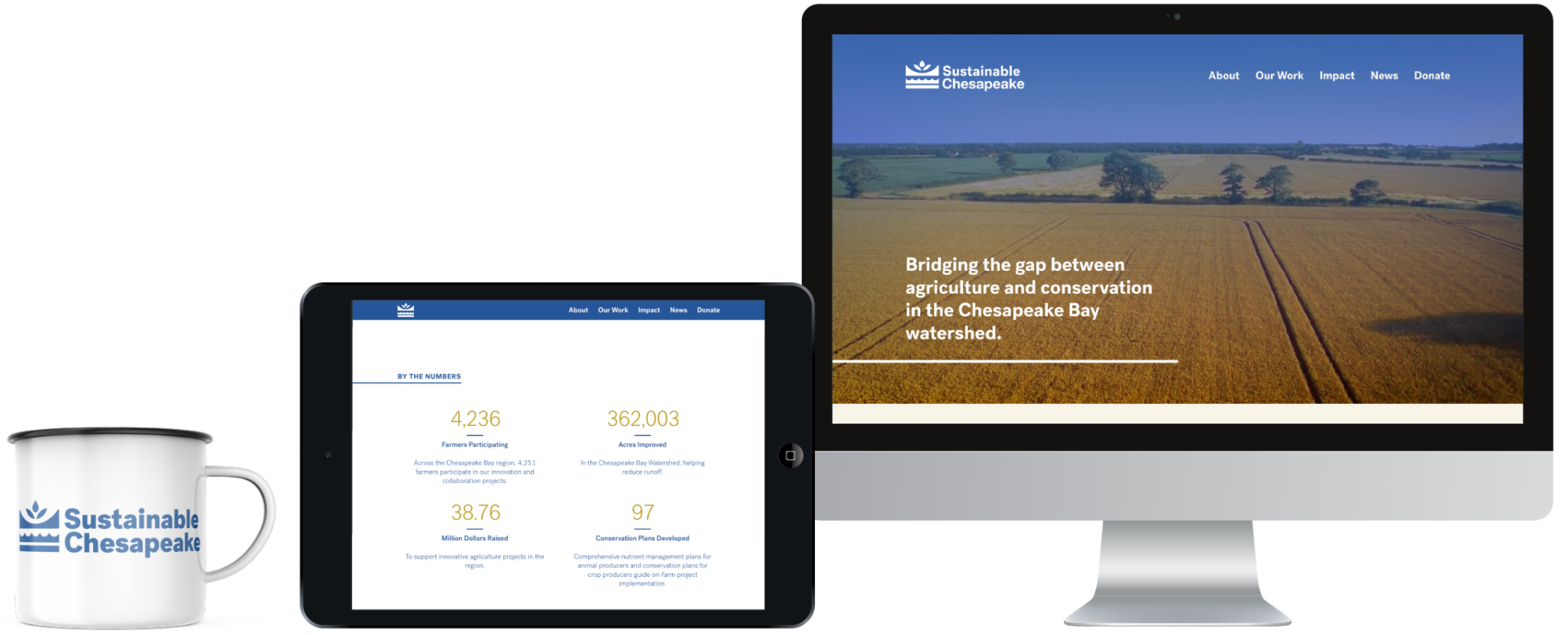 Sustainable Chesapeake Branding and Website
Branding • Website • Communications
Sustainable Chesapeake is a non-profit founded to serve as a bridge between farmers and the environmental community. We partnered with them for a rebrand and website redesign, and continue to collaborate on communications materials and digital tools.
Client:
Sustainable Chesapeake
Services:
Branding, Web Design, Web Development, Hosting + Management, Communications Design
Project Codename:
Virginia Rail
Mood Boards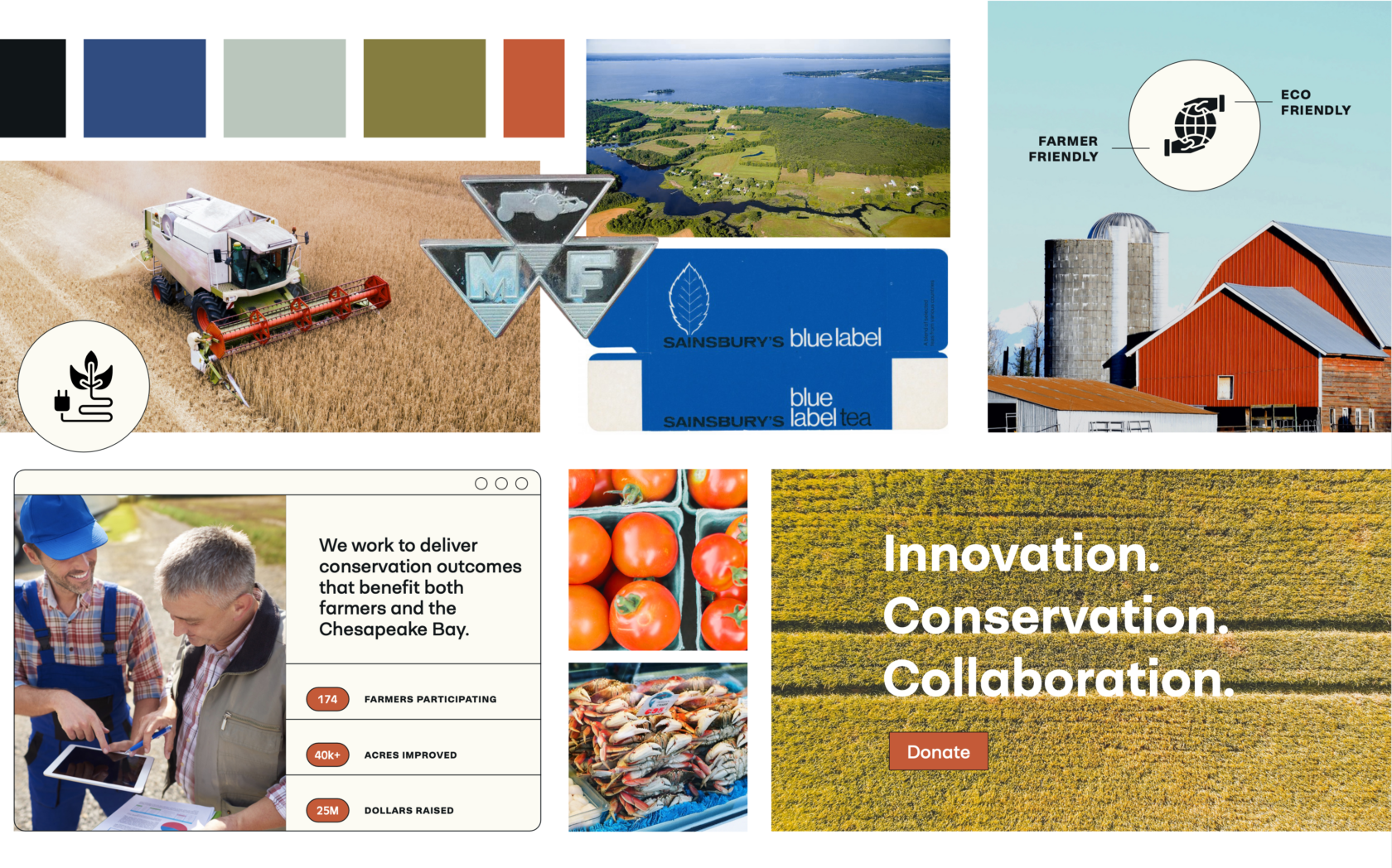 Logo System

Color Palette
The new Color Palette is inspired by the landscape and human-made made argicultural objects in the Chesapeake Bay region.